Katie Price has admitted she once "looked like Daffy Duck" because of too many lip fillers.
The always outspoken Katie spoke about surgical regrets on today's
Loose Women
, saying she looks "shocking, ugly and not even attractive" in some photos from her past.
"There have been times when I had my lips so big I looked like Daffy Duck," she said. "I've been there, tried it, looked awful. I have calmed it down now although I still have Botox."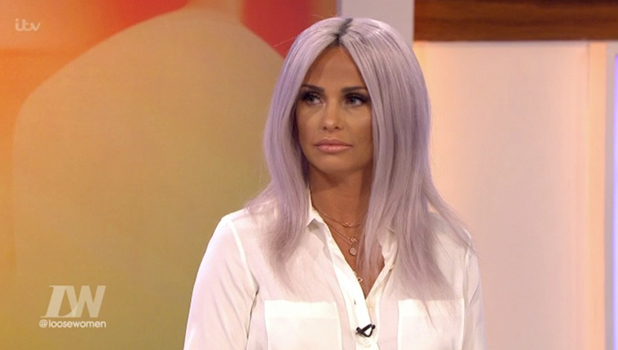 When a photo of a younger Katie flashed up on screen, she cringed: "It's so bad! Look how bad that is. What was I thinking? It's just vile. I honestly did a big circle. When I started Page Three years ago, to have your boobs done was a massive thing. Now, 25 years on, it's becoming the norm to have things done."
"There were a lot of people around me that were yes people, but my mum would say, 'What are you doing to yourself?' I look back and think, 'Shocking, ugly, not even attractive.'"
She added: "I've been so lucky it all disappeared."
Watch Katie discussing surgery below: