Made In Chelsea star Lucy Watson found herself in the firing line, after it was revealed she had known her younger sister Tiffany Watson wasn't completely honest about the time she had cheated on boyfriend Sam Thompson.
Tiffany had confessed to cheating on Sam in Hong Kong last summer, but fans recently learnt it was more than just the kiss she had owned up to. At the time, Tiffany had confided in Stephanie Pratt and Lucy, before deciding not to tell Sam about what else had happened.
She then came clean while the pair were holidaying in the Maldives
and in last night's episode, Sam found out Lucy had known all along about Tiffany's infidelity.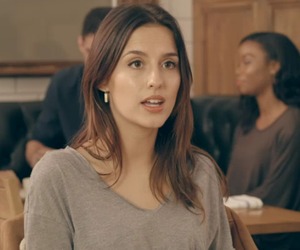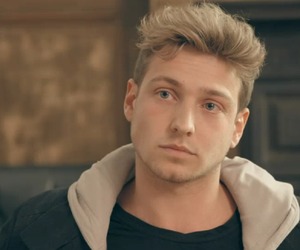 Sam and Lucy haven't always seen eye-to-eye and he has found himself at logger heads with her on several occasions, over rumours he had been unfaithful.
Following Tiffany telling Sam about the kiss,
Millie Wilkinson had told Tiffany and Lucy that Sam had cheated to
. Lucy confronted Sam about her claims, but he insisted they were not true and he hadn't done anything wrong.
When Sam found out Lucy had known all along that Tiffany had actually slept with someone else, he told Jamie he "hated" Lucy for the way she had treated me in the past.
He said: "I can't believe that. What a f**king b*tch... who are you to come into that bar that we were when you know your sister has done that to me... on a rumour that wasn't true? I thought she wouldn't know. I thought she had morals. I hate her."
Sam later confronted Lucy and told her he had lost all respect for her.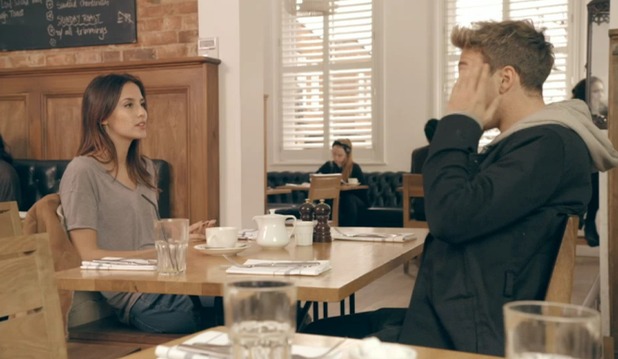 "You knew," he said. "I respected you a lot... the fact that you keep your morals pretty f**king high. When you know that something that bad has happened - you're covering up for her, that I get - but don't talk to me like that."
Sam continued: "The amount you've been involved in my relationship...I'm fighting my corner, knowing I've done nothing wrong and you're like coming at me when you know something huge your sister has done."
Sam told Lucy he wanted her to apologise for interfering with his and Tiff's relationship, but she refused. Instead, Lucy told him: "I think you've got deep-rooted issues with me and I think it's weird."
But he wasn't the only one to criticise Lucy for her actions. Olivia Bentley, Rosie Fortescue and Louise Thompson (Sam's older sister) jumped to his defence.
Olivia said: "I think it's so unfair on Sam because Lucy condemn his behaviour."
Louise added: "The amount of arguments Sam and Lucy have had, they've been disgraceful... How dare she do that? How dare she? She's covered it all up, the entire situation has been spun to make Sam look like a bad person."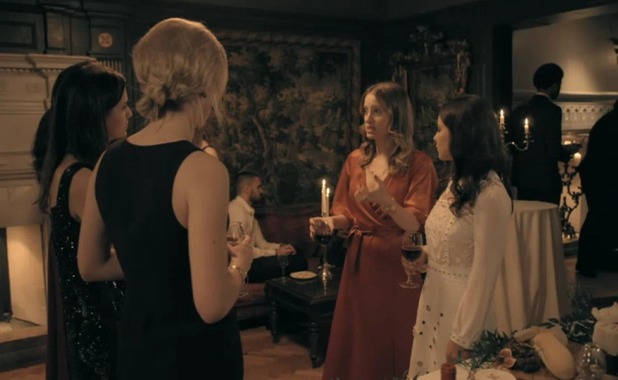 She then got to confront Lucy herself and Toff's cheese and wine party. Louise explained to Lucy that Sam feels like she has "targeted him" to try and make him out to be a "bad person."
Lucy hit back: "I don't understand why this is becoming about me... I love it how my sister does something and it's my fault."
Rosie then accused Lucy of trying to pin things on Sam to cover up for Tiff's mistakes, but Lucy protested: "I was always going to follow up on rumours whether Tiffany's cheating thing had been out in the open or not because that's my sister.
"I didn't make [Sam] look bad, I'm quite surprised at the way you're coming at me, to be honest."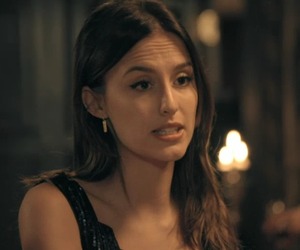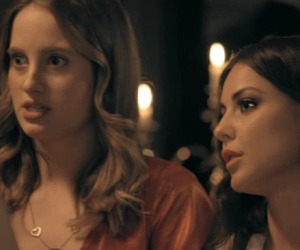 Rosie then said: "Louise has every right. You've picked up on small things Sam has done and tried to make him appear bad. Why didn't you just leave it?"
"I wasn't even thinking about [Tiffany cheating] at the time," Lucy replied. "I wasn't thinking that my sister has f**ked someone so I'm going to try and make you look bad - I was thinking, 'Are you lying as well?'"
When Rosie accused Lucy of trying to justify what Tiffany had done by finding out if Sam had done anything wrong, Lucy defiantly told her: "That's your opinion. That's not what I was doing or how I was thinking."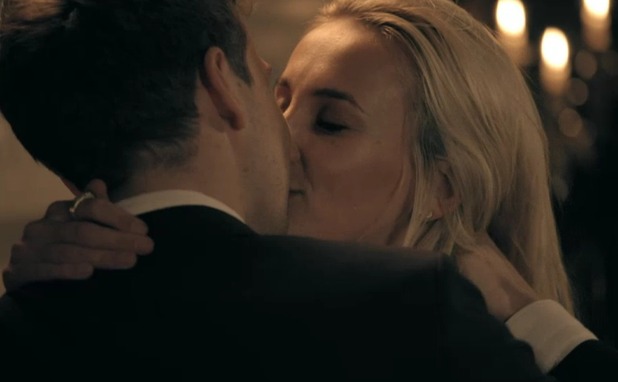 While the girls were clashing,
Sam and Tiffany were actually reconciling.
He had surprised Tiffany at the party and told her he hopes they can work through their recent drama. Sam said: "I don't want to think about it. I don't want to lose you. I won't. We're going to get through this. I hope."
Tiffany said she thought Sam had come to break up with her, he told her: "I can't... You are the love of my life and I don't want to do that."
Follow us on Twitter @RevealMag for all your celeb, fashion and beauty news!
Fancy winning some GREAT prizes? Check out Reveal Competitions here!