Marnie Simpson and Ricky Rayment are back to being friends following their engagement breakdown last year.
Geordie Shore
regular
Marnie and ex-TOWIE favourite Ricky enjoyed a whirlwind and very public romance
last year, leading to a proposal on camera in Greece, although they split before making it down the aisle.
Marnie later described the
engagement as "the biggest mistake"
she ever made.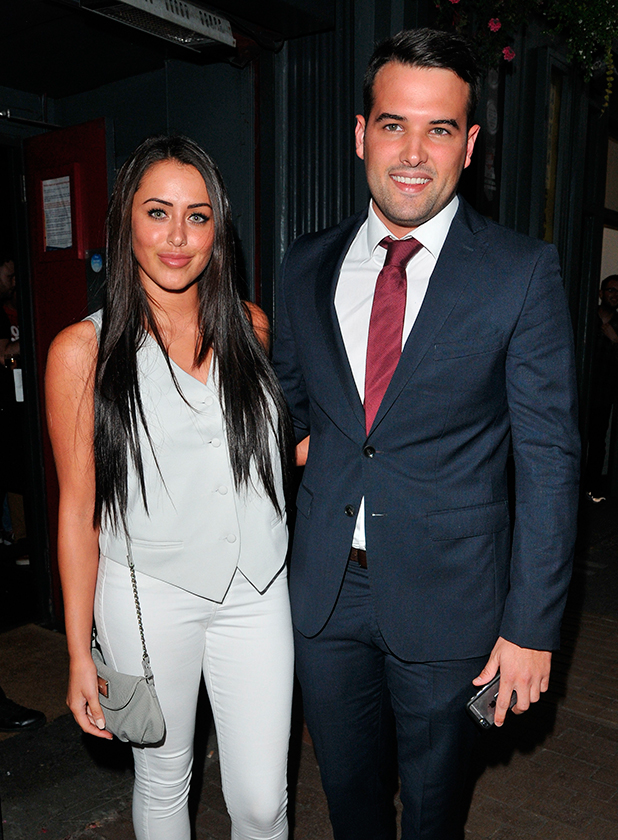 But in a new interview with
Closer magazine
, the Geordie reality star, 24, said relations had improved between the former couple, so much so, they're back to being social media friends.
"Ricky and I are friends," she said. "We've just started following each other on Twitter again. I don't have any regrets. I did in the past but that was when I was angry."
It's certainly a very different Marnie to the one we saw last year, when the split was still raw.
She
told MTV at the time
: "I got engaged... and then it all went downhill. I would go as far to say it was probably the biggest mistake I've ever made in my life. Only because I feel like [Ricky] was full of s**t. He did it for one reason only and that was to get me off
Geordie Shore
. I'm so over Ricky. There is totally nothing there anymore. I still have this really ugly tattoo... that definitely has to go."
The
couple had matching tattoos on their wrists
of each other's initials.
Ricky, meanwhile, has said after watching his proposal play out on TV "At the time it was a really happy moment in my life. Nothing to regret. If you never try you will never know."