Katie Price has revealed she told husband Kieran Hayler he should get Botox in his face... but he's refused.
The mother-of-five, 37, spoke on today's
Loose Women
about the growing trend of men having Botox, saying her father, neighbour and Kieran, 28, had all had injections in their armpits, but Kieran's ruled out having the procedure on his face.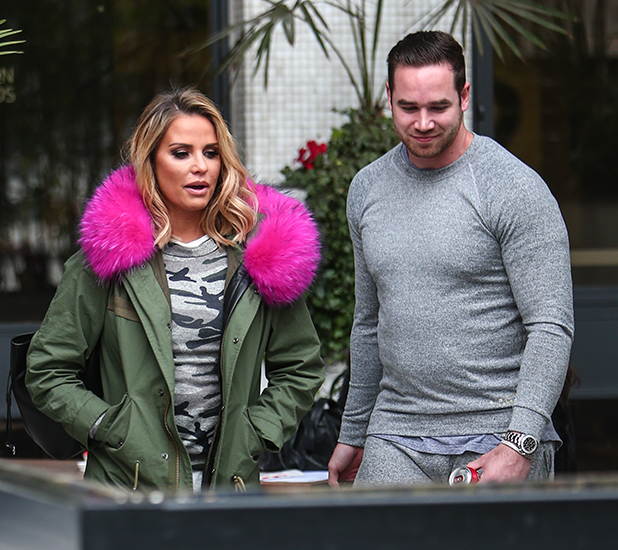 "My dad, neighbour and Kieran have had it in their armpits and I've had it in my armpits," said Katie.
"There's nothing worse than looking at a man with pit marks so now you can Botox, about 20 needles in each armpit," said Katie.
After the audience reacted, she replied: "You all go, 'ugh' but I'm telling you, if you could have it, you would. [The sweat] goes. I just worry where else I'll sweat! I said to Kieran, 'Why don't you have some in your face? You need it. I've aged you a bit' but he won't have it in the face."
Katie said she started having Botox at 25 and would continue until she's an old lady.
When asked what she would say if kids Junior, ten, and Princess, eight, told her they wanted Botox at 18, she replied: "At the end of the day, after they're 18 you can't really stop them but by the time they get to my age, you'll probably have implants and everything in your face, the way things are going.
"I think 18 is too young - far too young. A lot of my young friends have had it done and they don't need it. And I wouldn't advise fillers as they drop and they look chipmunky."
Watch Katie's full chat on Botox below: