Katie Price shared her views on abortion today during a Loose Women panel discussion on whether termination after 24 weeks should be decriminalised.
The intense discussion came about following reports that the Royal College of Midwives' chief exec has backed calls for the legal time limit on abortion to be scrapped. It is currently illegal to terminate a foetus after 24 weeks unless there are medical reasons.
Speaking today, mother-of-five Katie, 37, said she'd had "a couple" of abortions in the past, adding: "I'm not proud of it but it's one of them things. There is no easy way to talk about abortion."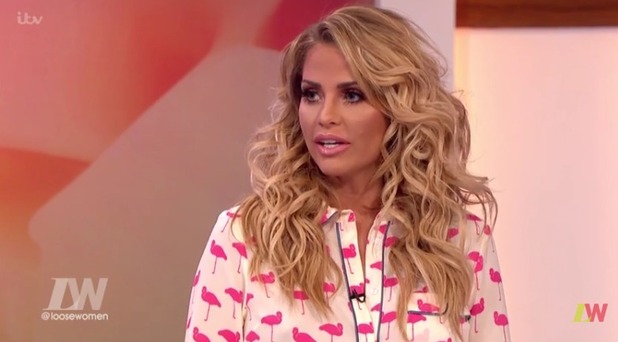 Katie said: "Even with [my eldest son] Harvey I went three times to abort him. I didn't go through with it. I sat there with a cloak on, in the clinic with all the women and you all know what you're there for. I thought, 'I can't do it.' In the end, I thought, I'm young, I'm earning money, I wasn't with the guy and I thought I would take the risk and do it. I carried on having Harvey and that was brilliant and I'm glad I did."
Harvey, whose dad is footballer Dwight Yorke, is now 13. He has disabilities including Prader-Willi syndrome, visual impairment, and he's on the autism spectrum.
When asked if she'd received counselling, she said her only memory is having a scan and being told about the baby's heartbeat, which she said was good and bad.
"It's good because it can make you realise, is this really what you want?" she opined. "You get a lot of women pressured by men who want them to have abortions and not necessarily the women who want to do it. It's such an open thing and so many reasons why someone would want to do it."
Katie continued: "I've had a couple. I'm so bloody fertile, as you can tell. Is there a wrong or a right? For me, I think if you're six to eight weeks, okay, but anything more than that I actually disagree with. From 16 weeks to 20 weeks you can feel the baby kick."
"With [my youngest daughter] Bunny, at 23 weeks my waters broke so the doctors said, 'You can give birth but there's a risk she might not survive or have lots of deformities and all of that, or we can give you a stitch and she might not make 28 weeks.' So I decided to do the stitch and I was really careful all through it. I got to 31, 32 weeks and she was born and she was fine."
Fellow panellist Kaye Adams, however, pointed out statistics show only 0.1 per cent of abortions are after 24 weeks, and they shouldn't presume decriminalising upper time limits would mean a rush of women wanting late abortion.
"We aren't talking about a massive number here and those that do take place are mostly because the mother's life is at risk or the baby will be born unfortunately with incredibly profound deformities," said Kaye.
"So I think we have to be careful suggesting there is a rush for women to have abortions casually after 24 weeks, because the vast majority of women do take it incredibly seriously."
"It's been in the news today and I think it's been reported a bit unfortunately, saying get rid of the 24 week limit, suggesting the Royal College of Midwives wants to get rid of the 24 week limit," she continued. "In fact, what they want to do is take it out of the criminal justice system. At the moment, if you self induce an abortion after 24 weeks it's a criminal act and you could potentially be prosecuted. It's not to say, 'hey you can have an abortion whenever you want.'
"It will still be incredibly strictly regulated and it's about trusting women to make the right decision and trusting the medical profession to work with women to make the right decision. Our medical system is regulated. You don't just have any operation casually."
Watch Katie and the panel's thoughts below: