Kylie Jenner may have split from boyfriend Tyga but she was still in good form when she joined Scott Disick for a party in LA last night.
The youngest
Keeping Up With The Kardashians
sister was pictured leaning on Scott – literally! – while attending the NYLON Young Hollywood Party on Thursday (12 May).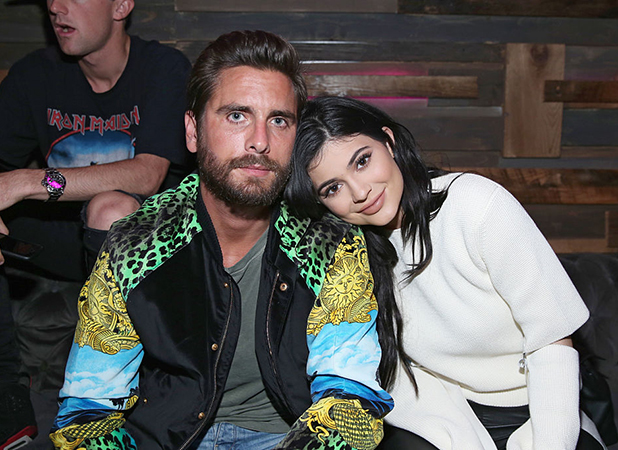 Kylie beamed for the cameras as she rested her head on sister Kourtney's on-off boyfriend Scott's shoulder, giving us a flash of her unusual zip away sleeves white top.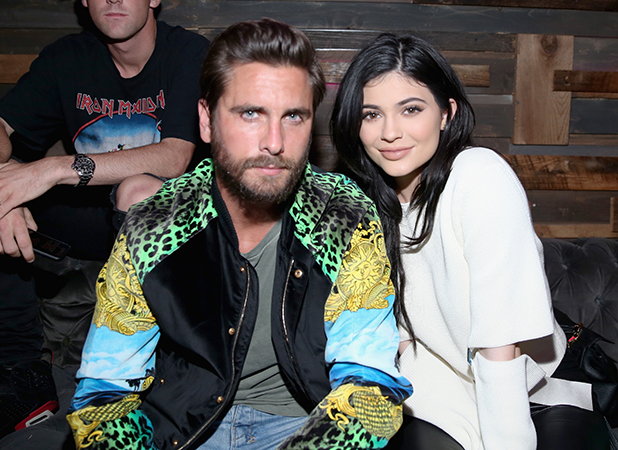 It was reported yesterday that
Kylie, 18, had ended her romance with Tyga, 26,
just before the Met Ball at the start of May, but neither has given any reason for the separation. They
both attended the Met Ball in New York
but walked the red carpet separately.
After numerous 'are they-aren't they rumours?' the couple confirmed their romance last year, with Tyga gifting Kylie a sports car in front of the cameras on her 18th birthday. He also joined the Kardashian-Jenner family on holiday to film
Keeping Up With The Kardashians
.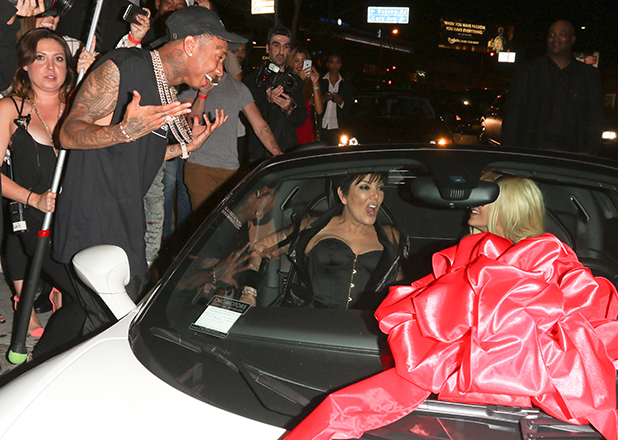 The age gap raised eyebrows among some, but
Kylie's sister Khloe Kardashian defended the couple in July, telling Complex mag
: "Kylie might be 17, but from what Kylie has been through and the life she lives, she's not a normal 17-year-old..
"You're not gonna say, 'Hey, so what are you doing this weekend?' and have her say, 'Having a slumber party at my girlfriend's,' or 'Going to prom.' That's not what Kylie does.
"Kylie is taking business meetings and bought her first house, or she's going on a private plane with Karl Lagerfeld to take a meeting. That's not even what people do in their 30s. It's a rare circumstance, so let's treat this as a special case."
Their split came just after
Kylie's brother Rob Kardashian confirmed he's expecting a child with fiancée Blac Chyna
, who already has a three-year-old son with Tyga.
While Kylie has not publicly commented on the baby news yet, rapper Tyga did send a public congratulations to Chyna on Instagram after it was announced.