Gordon Ramsay's wife Tana is pregnant with their fifth child.
The celebrity chef, 49, stunned James Corden on last night's
Late Late Show
when he revealed the couple will welcome another child in September.
Congrats!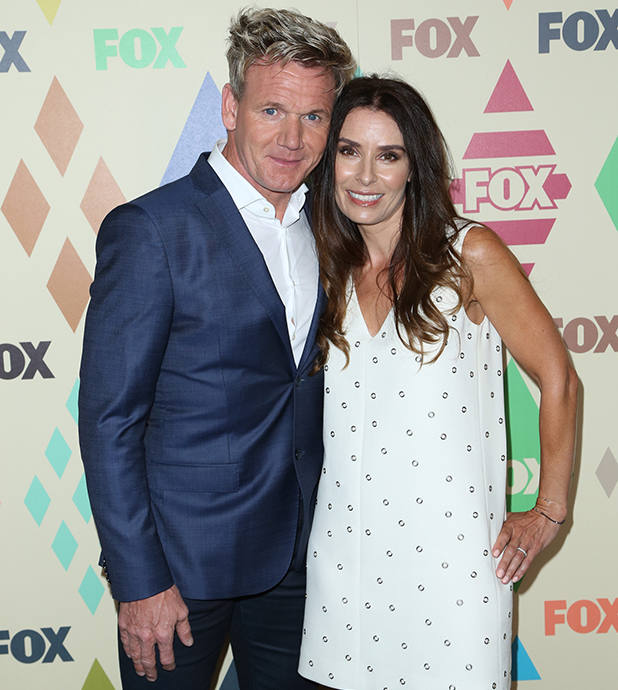 Gordon had been discussing life with four teenagers – Megan, 17, Jack and Holly, 16, and Tilly, 14 – when he slipped in the big news that another Ramsay is coming!
"I have three girls and a boy… and one more on the way," he said, causing James to leap up in surprise and shout: "No! Congratulations! This is huge news!"
After sharing a hug with James, Gordon said: "I know! I'm a little bit nervous. September. Obviously I'm happy with another girl… but four girls! Four weddings! Four sweet 16s, four boyfriends!"
"Tana is excited, she's all good, thank you," he added.
Watch Gordon share his big news below!