Geordie Shore's Chloe Ferry has hit out at people criticising her appearance, saying: "Have you got nothing better to do?"
The 21-year-old reality star recently revealed that she went under the knife again on 6 May for a top secret procedure with Dr Hassan at Elite Surgical.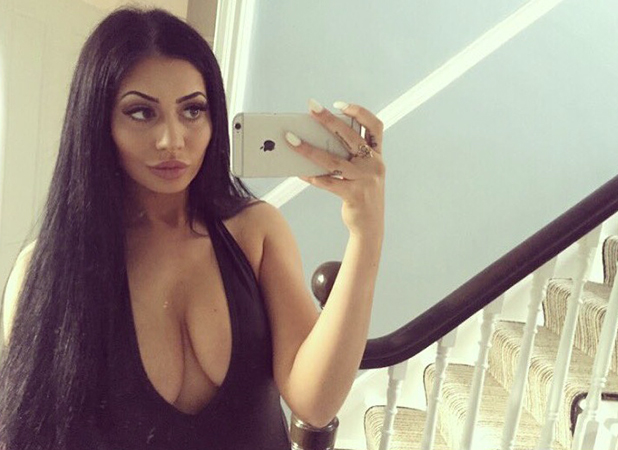 But it seems some people weren't supportive of her decision, as Chloe took to Twitter this week to lash out at critics: "Sick of getting nasty tweets about surgery! Why are people so bothered about my face? Have yous got nothing better to do boringgggg."
Chloe's followers were quick to offer her support, telling her to ignore the haters and do what makes her happy, although many also pointed out she didn't need surgery as she was beautiful to begin with.
@Chloe_GShore there was nothing wrong with the way you were very pretty before and still are, think that's what most people are thinking x

— Rebecca Temple (@rebecca_caoimhe) May 11, 2016
@Chloe_GShore take no notice it's your body sweetheart xxx

— Jaime Logan (@jaimeLogan18) May 11, 2016
@Chloe_GShore it just a shame when you were pretty to start with x

— Yvonster (@Vonnnievonvon) May 11, 2016
@Chloe_GShore they are just nasty on the inside and out, taking out there own frustration on you #dowhatmakesyouhappy

— Lynsay-Anne malarky (@anne_lynsay) May 12, 2016
@Chloe_GShore your face is ur face, your decisions! All those who hate on you obviously just find ur life more interesting! Your beautiful x

— GeordieG's (@courtney_ellen7) May 12, 2016
@Chloe_GShore don't let them bother you... If your happy with what you have done and feel better in your self that's all that matters

— Yvette D (@YvetteM26975805) May 11, 2016
@Chloe_GShore chin up, don't mind what others think, once your happy your happy

— Will.Im.Not (@deanlooby2k10) May 11, 2016
Chloe has kept tight-lipped on the nature of her op, telling
Mail Online
in April: "I can't really talk about it. I'm not telling anyone about it yet but I'm really excited about it. I'm actually kind of nervous because I'll be going under the knife as well so I'm nervous about that. But I can't wait."
As for whether she could ever take her surgery too far, she said: "If you ever get to the point where people around you are like 'Whoa what have you done to your face?' then you need to stop. That's when you know you've taken it too far.
'It hasn't happened to me yet. If anything I get loads more compliment from people on Twitter now. When I first started the show people used to say I was so ugly but now they say I look really nice."