Kerry Katona and Brian McFadden's teenage daughters gave their first-ever TV interview on today's ITV's Loose Women, to raise awareness of mental health issues.
Molly, 14, and Lilly-Sue, 13, flanked their popstar mum Kerry on the sofa on Wednesday (11 May) as part of the show's 'Lighten The Load' campaign, which aims to remove the stigma associated with mental health.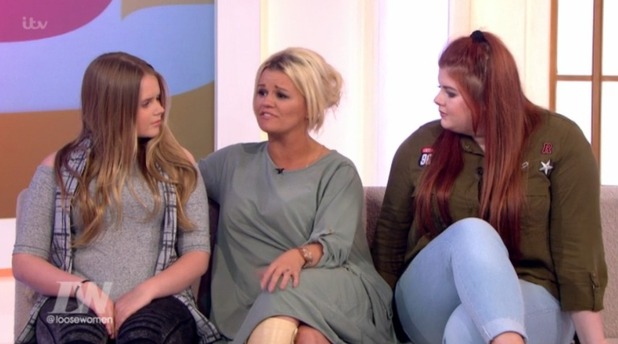 Kerry has been very open in the past about her struggle with depression and bipolar, but today was the first time we'd heard from her eldest two children, from her marriage to ex-Westlife star Brian.
"I was 25 when I got diagnosed with bipolar and I was quite ill for a long time," said Kerry, now 35. "I remember at the beginning of Atomic Kitten I was always getting sent off for compassionate leave and I was depressed. Then finally they gave it a label, a name: bipolar. And it was a relief that I knew what was wrong with me."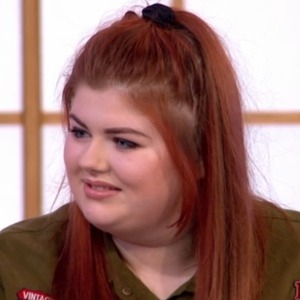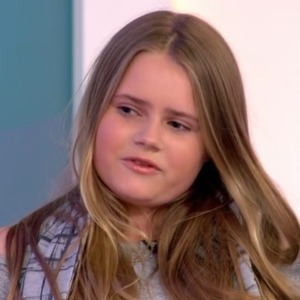 Molly was five and Lilly four at that time. The girls spoke eloquently and lovingly about their mum and shared their experiences of having a parent with bipolar.
"We just thought that mum wasn't in a good mood," said Molly, reflecting on how the girls coped when they were younger.
"I used to lock myself away in my bedroom," admitted Kerry. "As the girls have got older, and they've seen the stories written about me, I've been quite open and honest about my cocaine addiction, shown them the video [of me taking cocaine], which is also about depression and bipolar. You have highs and lows, there is nothing in between for me. It's all or nothing."
Her daughters agreed, with Molly saying: "She wants to do everything all at the same time." Lilly added: "When it's not a high it can be quite sad, but when she's really happy everybody can't wait to get up. It's also a lot to do with the weather. If it's sunny, she's happy. If it's rainy, she's sad."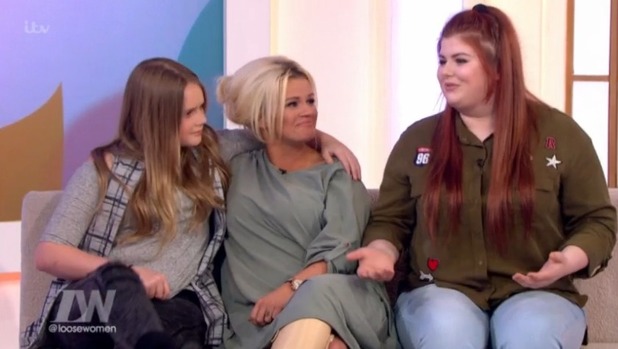 The girls said they now recognised the triggers and could tell when Kerry was feeling low or high. "If I get into the car after school, the first thing I will say is, 'What's the matter? What's wrong today?'" said Molly. "I'll know just by looking at her face that she will be down and having a sad day."
Molly and Lilly said they'd had nannies when they were younger who would help them out when Kerry was in her room, although they no longer have help. Lilly also admitted she's missing Kerry's estranged husband George Kay, as he provided support when Kerry was down. Kerry and George split in October last year.
"When mum's mood changes it is really difficult," said Lilly. "George was my best friend in times when mum would spend four or five days in her room upset."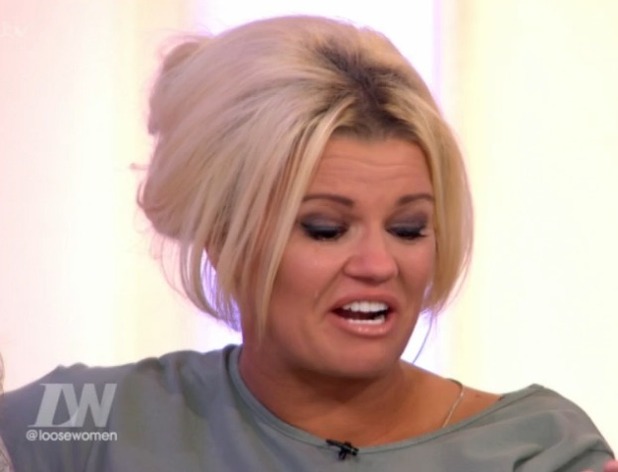 Lilly also said she took counselling, "especially after George left", saying: "It did help because it was nice to have someone who wasn't family who didn't know anything to talk to." She added: "Now we're older, we understand it a lot more and, quite frankly, you shouldn't be ashamed of it."
Both girls said now they're older, they will help out around the house. Molly makes breakfast for younger siblings Heidi and Max, as well as baby DJ.
Kerry broke down in tears at one point as she listened to her daughters, prompting Molly to tell her not to cry and Lilly to put a reassuring arm around her.
"My girls are here on national television. They've seen a lot and I'm so grateful they turned out amazing and I'm so proud of them," said Kerry. "And they feel strong enough and confident enough to be here and raise awareness of this illness."
Follow us on Twitter @RevealMag for all your celeb, fashion and beauty news!