Gaz Beadle has admitted he felt a "lot of pressure" to get with Charlotte Crosby after the last series of Geordie Shore ended, which led him to feel nervous around her.
MTV viewers saw
Gaz telling Charlotte he was nervous in her presence on last night's Big Birthday Battle
, although she didn't really seem to believe him. He also told her he'd split from ex-girlfriend Lillie Lexie Gregg because of his feelings towards Charlotte.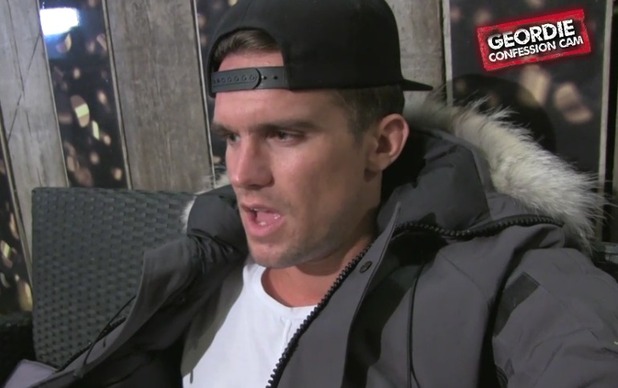 Now, talking to the Confession Cam, he has said: "Me and Char are single. We spent a bit of time together when we left the house. I think we felt a lot of pressure. I got very nervous around her. It was weird. I was so used to being in here with cameras, take that all away, just me and Charlotte...
"I was like, I didn't know how to be around her. She thought that was me not giving her affection, and I kind of left it. I don't understand why I was so nervous. It was like I'd never met her before or we were on a first date: do you hold the hand? Put your arm around them? Go for a kiss or not?
"I have known her for years. I know Charlotte inside out and it was weird. I couldn't get my head around it."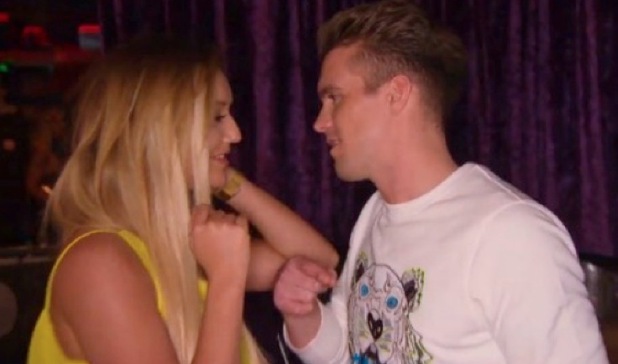 But now the pair are back in the
Geordie Shore
house for the fifth birthday celebrations, and on last night's series premiere, viewers saw them hooking up in the Shag Pad.
"We'll see how it goes," said Gaz, the next morning. "It could go terribly wrong and that's the reason we're taking things very slow.
"I'm not that fussed about pulling birds. We'll see how it goes. I've seen Charlotte pull lads before and it doesn't bother us, she's a single girl. If I see her pull someone else, I guess I'll be like, 'That's it, then. End of an era.'
"We are both single so technically we could do that but we're not, which is a good sign. We'll see how things go. Famous last words."
Famous last words indeed, because things aren't so great between Charlotte and Gaz right now... After he
signed up for MTV's Ex On The Beach
and rumours emerged that he'd hooked up with co-stars, Charlotte was none too happy.
Geordie Shore: Big Birthday Battle continues Tuesday at 10pm on MTV