Katie Price was jokingly banned from a discussion on sex toys during today's Loose Women after getting a little too graphic with some of her thoughts.
The mother-of-five was a lively participant on today's chat about Gwyneth Paltrow's recent sex toy tips – but it seems some of her revelations were a bit too much for the panel!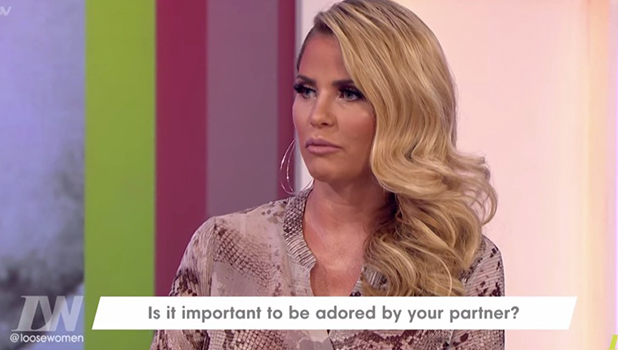 First up she revealed: "The only thing I've ever spent on a sex toy is a butt plug with a crystal on the end. £80. Ann Summers."
That prompted Janet Street Porter to jokingly gag her, while Coleen Nolan shouted, "Shush, shush, shush!"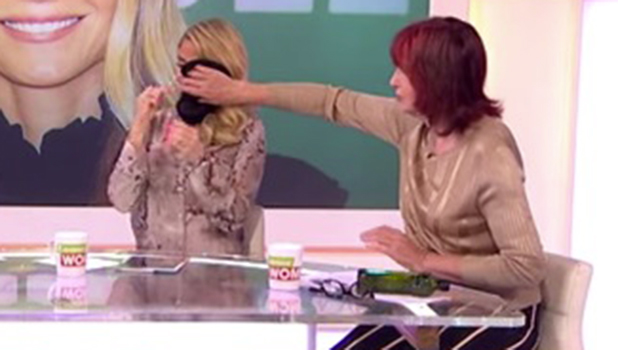 As for whether she'd spend £10,000 on a gold vibrator, she bluntly replied: "Why when you've got fingers and the real thing?"
Finally, she shouted out "spit" when Ruth Langsford started to talk about Gwyneth's tips for lubrication, which resulted in Coleen taking her by the arm and jokingly marching her out of the studio.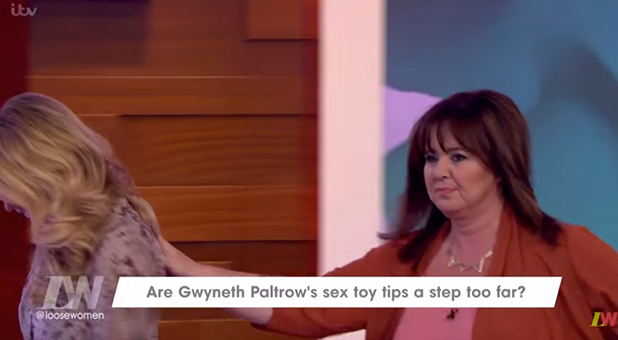 The audience was in peals of laughter the whole time.
"I'll get her back after the break," said Coleen. "She's banned!"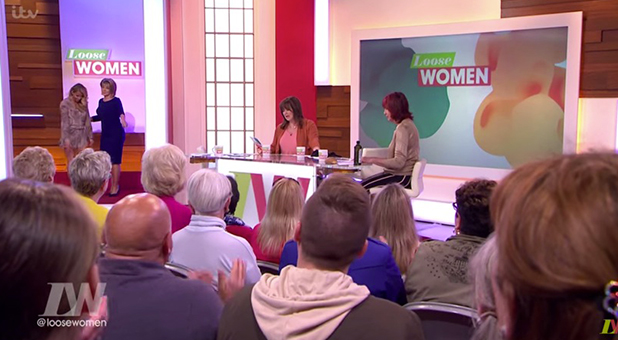 They did get Katie back soon after, with Ruth quipping, 'Are you coming back now? Are you going to behave yourself?" to which the ex-glamour model remarked: "I can't help it if I'm too cool for school!"
Oh, Katie!