Former TOWIE star Abi Clarke has revealed why she chose to get revenge on her boyfriend in such an extreme way. She had a point to prove.
Fans of the Essex beauty will see
Abi reveal all about a relationship that went wrong on Channel 5 show, Betrayed & He's Going To Pay… When Revenge Gets Ugly
. Just the title already has us thinking the worst, but we can vouch for Abi when we say, her story is one of the more tame!
Abi had been living with her footballer boyfriend Rob when he one day told her to "get her sh*t and go" out of the blue. Deciding that she'd do just that, Abi emptied the entire house leaving Rob just a mattress and a bed sheet that the dog had actually weed on (accidentally, that is!).
Some may think that was a little harsh of Abi, but speaking exclusively to
Reveal
, she explained she is all about the girl power and men shouldn't be able to get away with treating women like how she felt she was.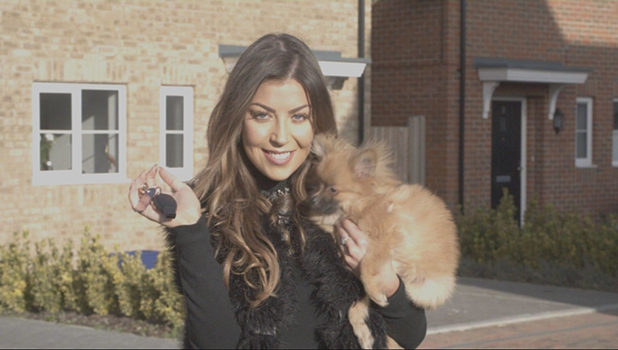 Abi had been dating Rob for two years before their split, and the pair had moved in just eight months into their romance. She admits the couple may have done so too soon, but she never expected him to break up with her when he did.
Abi told us: "We were having arguments, but I didn't think that it was extreme to the point for him to turn round and say it's over. The way he said, 'Get your sh*t and go,' I was like, 'Wow. If you don't want to be with me, that's fine.'"
She explained that she had spent the past year working on the house and making it look like a home for the pair. So, when Rob told her to take her things and go, Abi saw that as a chance to prove to him how much she actually did for the two of them.
"I was like I'm literally going to get all my sh*t that I've been working for the last year in this house and I'm going to take it, then we'll see how much effort I have put into the relationship," she said.
"When you have nothing in the house, you will turn around and see what I actually do.
"Men tell women to do something and they genuinely don't think they are going to do it, when they do… they get the shock of their lives. A woman on a mission is the worst possible thing."
When asked if she felt bad after leaving her beau with nothing, Abi hesitantly told us she did. She said: "It was kind of release to get him back and get over the heartbreak. When you love somebody and you do want to try and be with them, there's only so much you can do if somebody doesn't want to be with you.
"I went back home and of course I wanted to be with him still, but I was just heartbroken."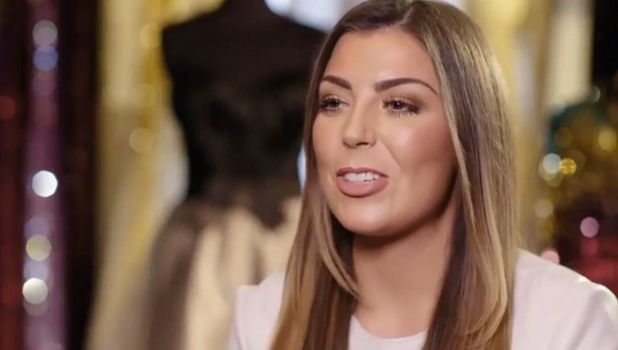 She revealed that Rob waited a day before getting in touch with Abi as he was "so angry" over what she had done. Abi continued: "He was so angry. I knew he wouldn't call me, I know what he's like.
"Basically, he had football so I knew there would have been a time where I could get everything out. He didn't text me, so I knew he had found out. Apparently he called his sister and was absolutely fuming. He then called me the next day and was like, 'I've had to calm myself down before I can call you.'"
Looking back now, does she regret doing what she did? Abi told us (and with no hesitation): "No."
Why? Because she and Rob have managed to rekindle things and get their relationship back on track.
"We had a couple of weeks apart," Abi said. "Him realising what he didn't have in the house might have made him realise he did miss me and miss us. We're still dating at the moment, but we're taking it a lot,
lot
, slower…"
Abi revealed she did move back in with Rob, but later moved back out again: "Sometimes you have to go back in a relationship to be able to go forward, so we're just seeing how that goes right now."
She did admit Rob breaking up with her out of the blue has made her a little wary of rushing into things again. Abi added: "I think it does make you think that actually sometimes you have to do things for yourself. A lot of women rely on men, so it has kind of taught me to be independent and do my own thing more and not rely on him so much."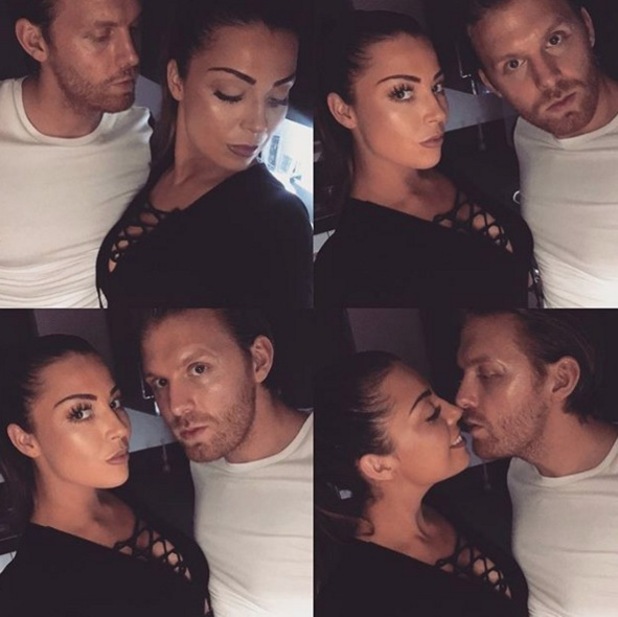 When we asked Abi what it was that made her react in the way she did to the split, she told us she wanted to prove a point. She said: "Men seem to think they can get away with murder all the time.
"Women are more emotional. We attach ourselves more to a relationship than men do, we put more of our life into a relationship, we sacrifice more things, we buy more things to put into the house and spend more money on making it look pretty and how you want it to look – men can just be cut off from emotion.
"Men can push and push, but once a woman gets to that point in her head, it's like, 'Don't mess with me.' It's a woman's intuition to be like, 'No I'm not having it.' It's a good thing, it's all about the girl power."
Now, Abi is sharing her story for the whole nation to hear and she did reveal that her boyfriend isn't exactly best pleased. She told us: "He was a little bit upset, he didn't know why I would do it, but I thought it was a good way to show people that actually, even if people have arguments and disagree, if you actually do mean something to each other and get back together, you can get through it."
That doesn't mean she isn't nervous about opening up on her revenge, though.
Since Abi's story surfaced in the news recently, social media have picked up on it and she told us: "Everyone is literally going in on my life right now."
But it's not her critics that she's worried about, it's how her boyfriend Rob will feel once it's all out there. She explained: "My story is kind of different because we've actually got back together, so I didn't want to embarrass him when we're trying to get or relationship back on track. It's hard now everything is coming out because I don't want to upset him even more."
Betrayed and He's Going To pay… When Revenge Gets Ugly is on Channel 5 on Thursday 12 May at 10pm.
Follow us on Twitter @RevealMag for all your celeb, fashion and beauty news!
Fancy winning some GREAT prizes? Check out Reveal Competitions here!