Okay, Stephanie Davis and Jeremy McConnell. We are confused by your relationship status!
And we're not alone!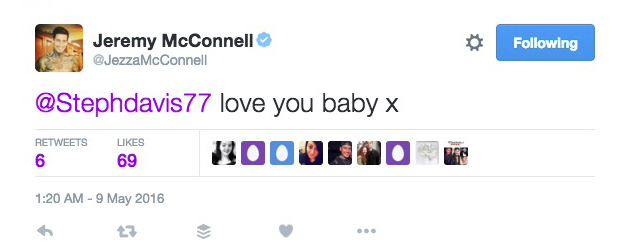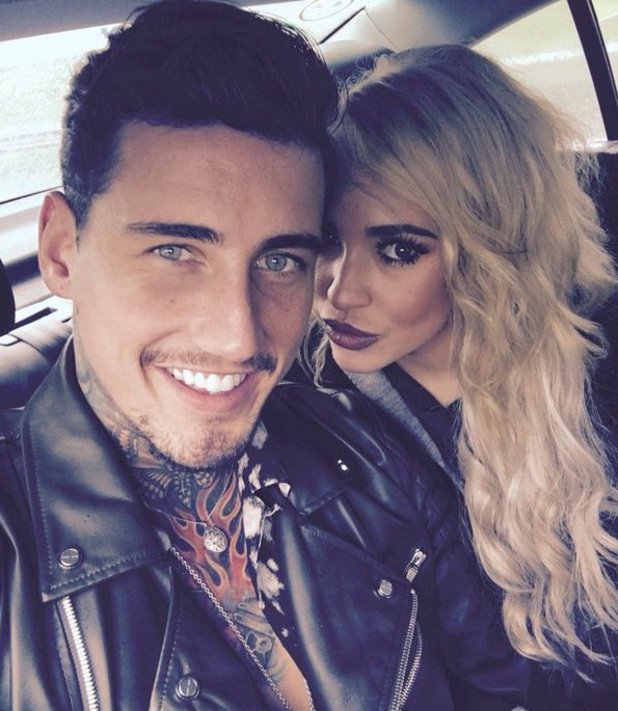 After
splitting for a fourth time last week
, it came as a surprise on Monday morning (9 April) when Jeremy tweeted and deleted at Stephanie: "Love you baby x."
There was no context or explanation for the tweet, leaving many of Jez's followers rather confused about what is going on. Are they now back together? Is he trying to win her back?!
@JezzaMcConnell @Stephdavis77 confused as hell right now lol good luck to u both tho x

— Nicola Cuthbertson (@jeskaiaar) May 9, 2016
@JezzaMcConnell @Stephdavis77 WTF Am I dreaming?????

— minxnicki (@minxnicki) May 9, 2016
@JezzaMcConnell @Stephdavis77 I have never been more confusedI thought yous weren't even talkin

— Marchelle O'Neill (@ellaz_mummyx) May 9, 2016
@JezzaMcConnell @Stephdavis77 @YazzLewinsky wut is going on I don't understand

— Panny (@FrostPanny) May 9, 2016
The tweet was online for about five minutes before it was deleted. Just to add to the confusion, if you look at Jeremy's liked tweets, he favourited a paparazzi photo of Steph on 6 May. And a tweet she sent on 7 May about her music.
The couple have made headlines since January when they met in the
Celebrity Big Brother
house, which was controversial as Steph was in a relationship with model Sam Reece at the time.
Jeremy's tweet came after
Stephanie appeared on Irish radio station Spin FM
and said: "I gave up everything for love, just to be heartbroken."
"I love Jeremy to bits, but he knows he's got his own issues," she had said. "He lost his mum, sister and brother – he thinks everyone is going to leave him. I think he loved me that much… He pushes everyone away. It wasn't me and I understand that now. I think I've been really good trying to stick with him."
"I'm the biggest believer in love, and obviously I fell madly in love with him," she added, calling Jeremy one of the kindest, funniest people she'd ever met but she didn't think there was room for her in his life.
It was a highly emotional interview in which Stephanie spoke about her love for Jeremy and her devastation that the relationship ended. After it aired, Jeremy had tweeted - and deleted - a simple 'x' to Steph.
(
Listen to her full interview with Spin here.
)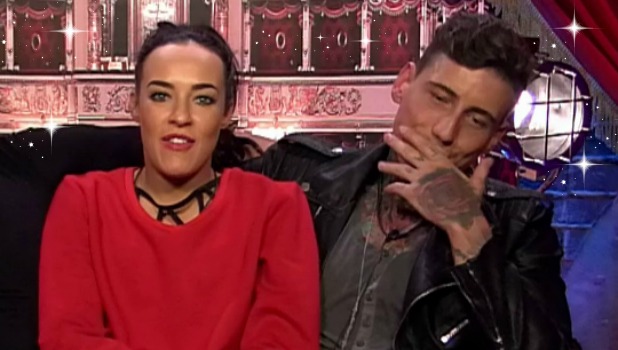 Everything had seemed fine as recently as 29 April when
Stephanie hit out at reports the couple were going through a rocky patch
and had clashed while on holiday in Cape Verde. She had said: "I'm sick of people trying to ruin our relationship and split us up. Me and Jeremy are very much in love and are happy."
They had
even adopted a puppy together
just days before leaving for their sun soaked holiday.
But just a few days later reports surfaced that
Jeremy couldn't get hold of Stephanie on the phone
and had heard allegations she'd been hooking up with another man. She vehemently denied this and insisted she had always been and would always be
"100 per cent faithful" to the model.
Then, later that day, it emerged the couple had split for a fourth time.
Jeremy posted on Twitter about a "new leaf"
while Stephanie went on a rant
accusing Jeremy of being unfaithful
and sending flirty messages to other women, including Vicky Pattison, although Vicky responded: "It is a horrible situation but nothing to do with me. Ridiculous."
Jeremy has previously denied cheating on her but did admit to
sleeping with a woman while Stephanie was still in the Celebrity Big Brother house
, after he'd been evicted. He said it wasn't cheating, though, as he wasn't in a relationship with Stephanie at the time and he didn't know how things would pan out between her and Sam.
Follow us on Twitter @RevealMag for all your celeb, fashion and beauty news!