Blac Chyna has showed off her growing baby bump!
The fiancé of Rob Kardashian - who recently announced she is pregnant - flashed her bump in a Snapchat story this weekend.
The happy-mum-to be wore a low-cut red body suit with white stripes that stretched over her growing tummy.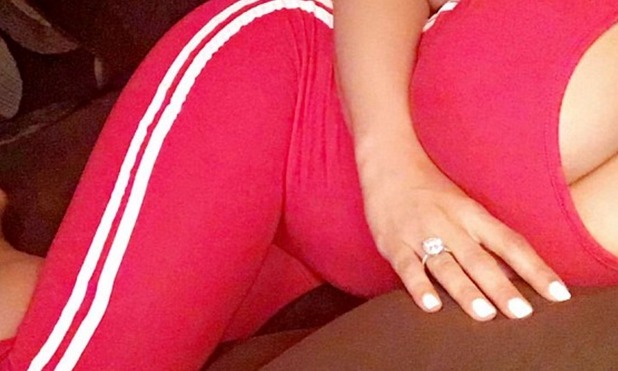 Her blossoming bump was clearly evident in the picture.
She also flashed her jaw-dropping engagement ring and showed off her cleavage in the candid snap.
Rob, 29, and Blac, 27, confirmed they are expecting a baby on Instagram on Friday (06/05/16).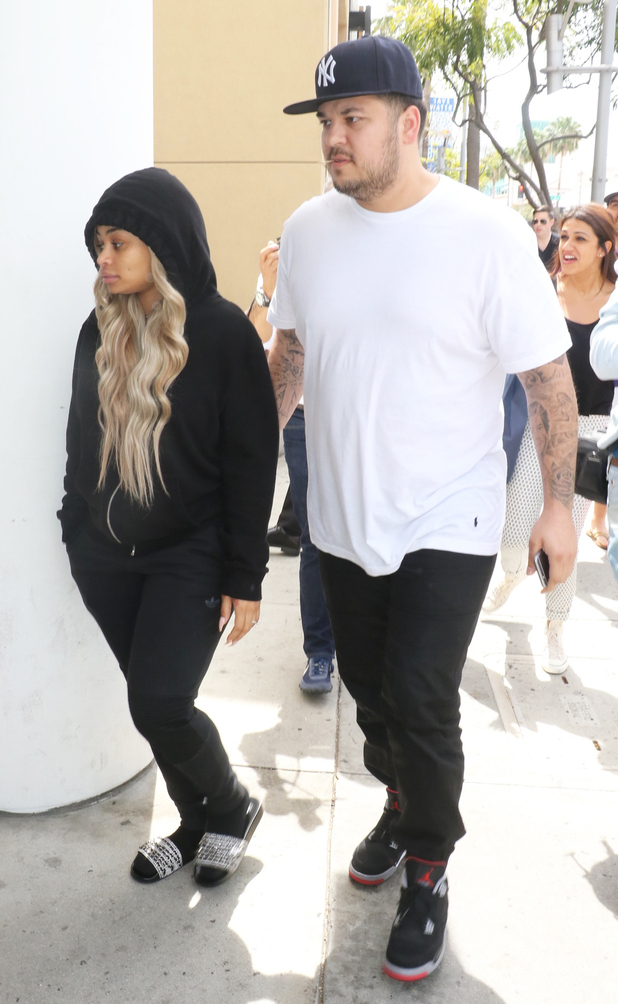 Taking to the social media site, the pair both posted the same snap of a pregnant Blac emoji.
In the shot, Blac's emoji is wearing a white crop top, which shows off her huge bump that she's proudly clutching.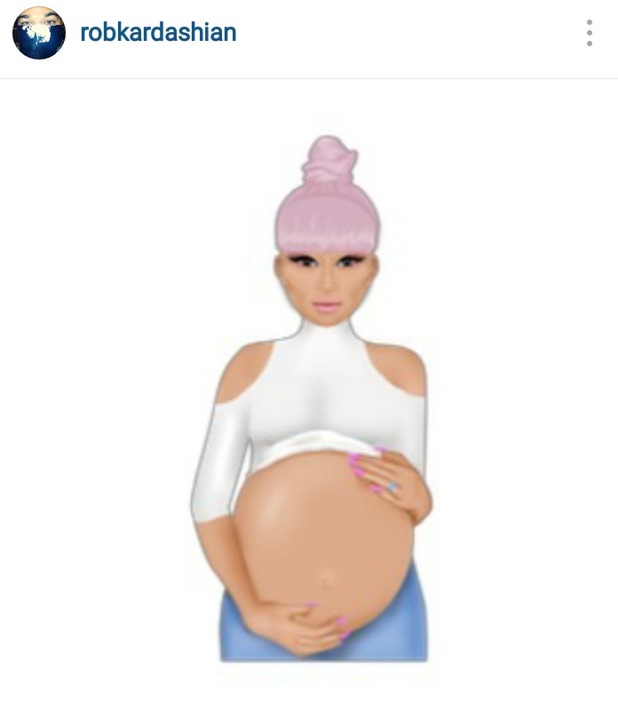 This will be Rob's first child, but Blac's second, as she already has three-year-old son King Cairo, with rapper Tyga - who is now dating Rob's little sister, Kylie Jenner.
When Rob and Blac first got together, many speculated it had caused a feud between Kylie and Blac, due to the fact that Kylie's beau Tyga used to be engaged to Blac. 
However, Kylie, 18, and Blac recently ended any feud, posing for a selfie on Snapchat and joking: "We've been best friends the whole time..."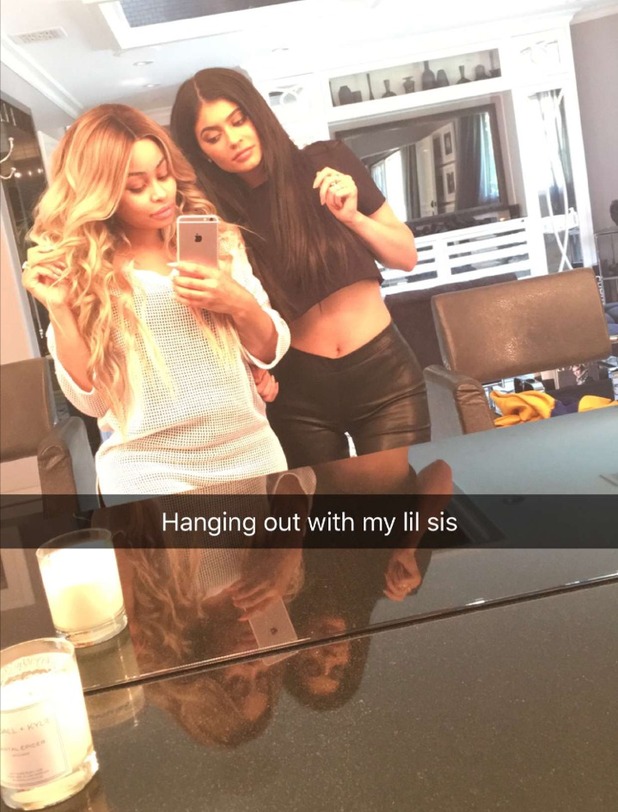 This clearly made Rob happy, as he later shared the image on Instagram, writing: "So happy my girls finally got to talk and make peace! #MyFamily #AllLove."
Reports even suggested elder sister Khloe, 31, was angry about her little brother's chosen partner.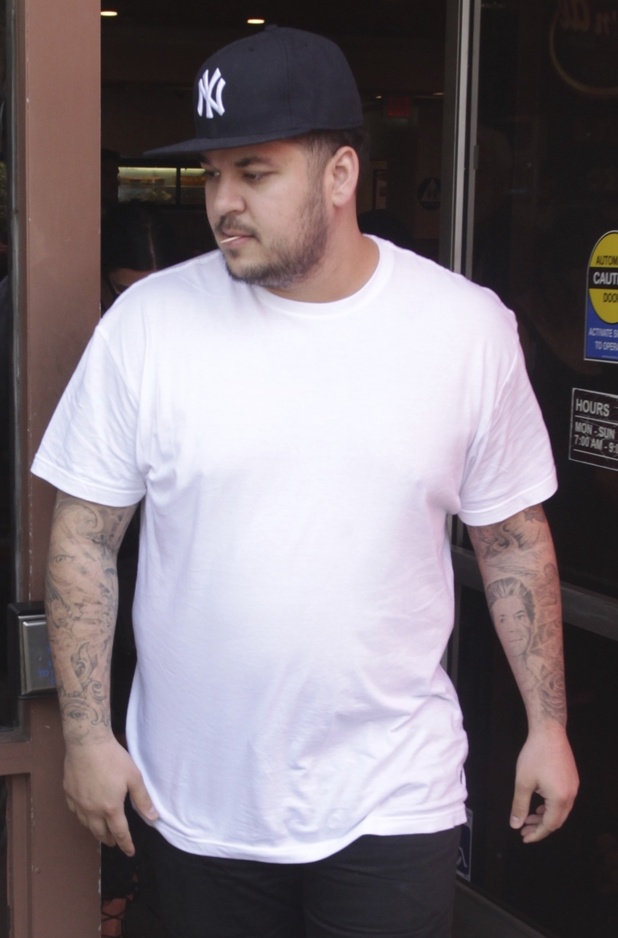 TMZ has claimed that Khloe "hit the roof" when she returned home to find Rob with Blac and asked her: "What the f**k are you doing in my house?"
But Khloe, Kylie and sister Kendal seemed care free as the pregnancy news broke this weekend, enjoying a wild night out where they danced together.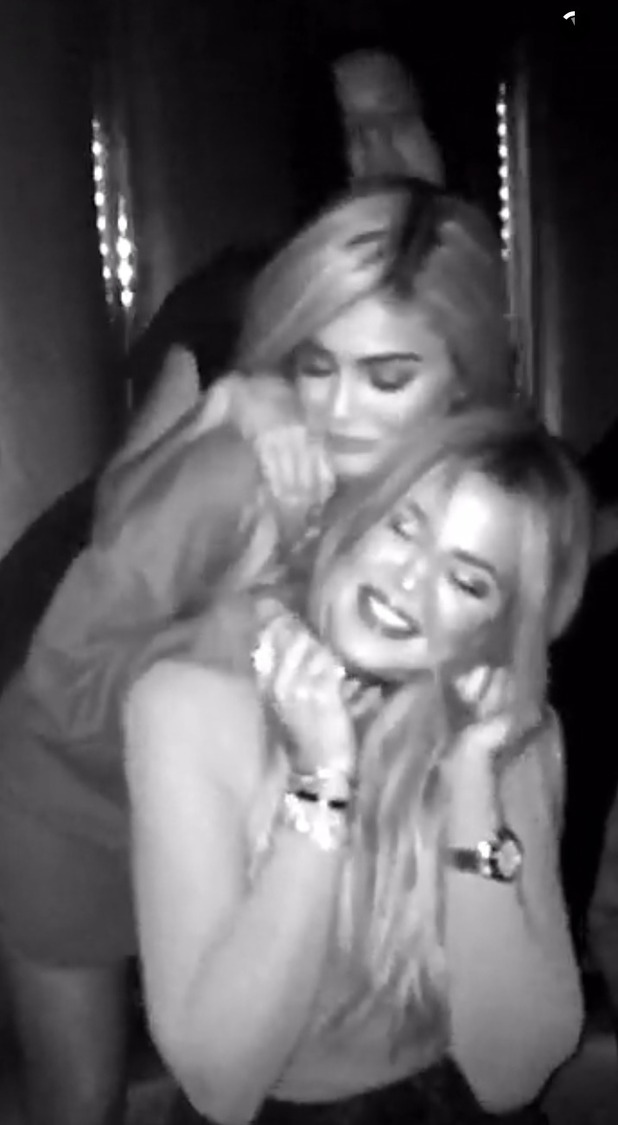 The gorgeous sisters shared their partying antics on Snapchat and Kendall, 20, was even seen hilariously twerking for the camera.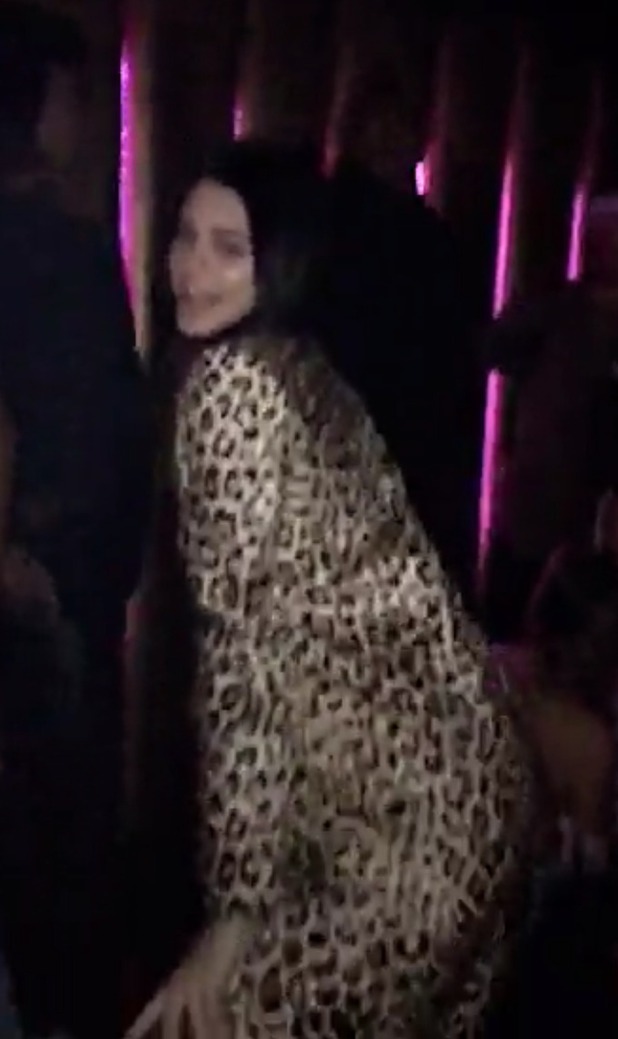 It's been a whirlwind romance for Rob and Blac, who only confirmed their relationship in January.
The Kardashians are yet to comment about Rob's news on social media, but rapper Tyga did add a "Congratulations" on his ex-fiancees' Instagram post.
It's not been confirmed when the baby is due, but we're super excited for the pair. Congrats, guys!