There's a new Kardashian due to arrive - as Rob Kardashian and Blac Chyna have revealed that they are expecting a baby!
The exciting news, which Reveal Magazine had reported earlier this week, was confirmed on Instagram yesterday (06/05/16). Taking to the social media site, the engaged pair both posted the same snap of a pregnant Blac emoji. In the shot, Blac's emoji is wearing a white crop top, which shows off her huge bump that she's proudly clutching.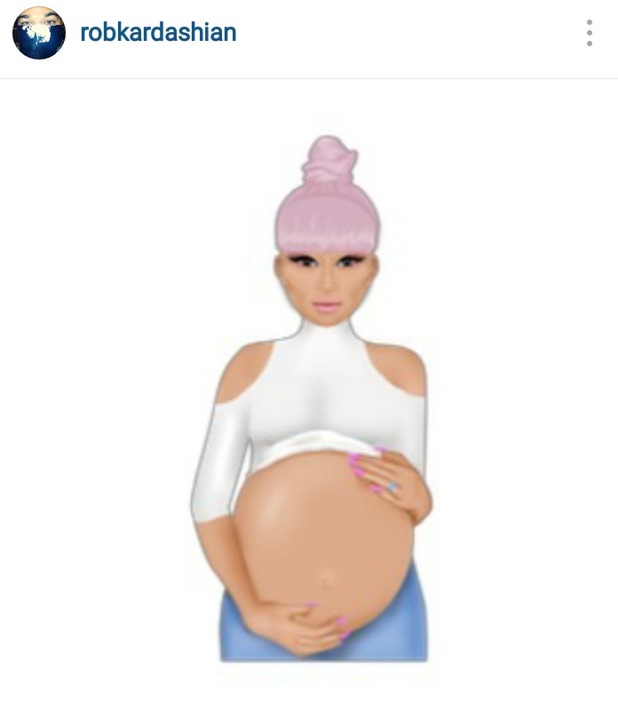 According to reports, Rob, 29, and Blac had intended to officially announce their baby joy on America's Mother's Day, which is tomorrow (07/05/16), but the news was leaked to
TMZ
prior to their plans.
It's the first time of being a parent for Rob, but the second time for Blac, 27, who already has three-year-old son King Cairo, with Tyga - who is now dating Rob's sister, Kylie Jenner.
When Rob and Blac first got together, many speculated that it had caused a feud between Kylie and Blac, due to the fact that Kylie's beau Tyga used to be engaged to Blac.
A potential to be awkward, right?!
However, it seems like that isn't the case. As in April the
model shared a photo of two of them on Snapchat
, dubbing Kylie as her "lil sis". Kylie even added: "When we've been best friends the whole time..."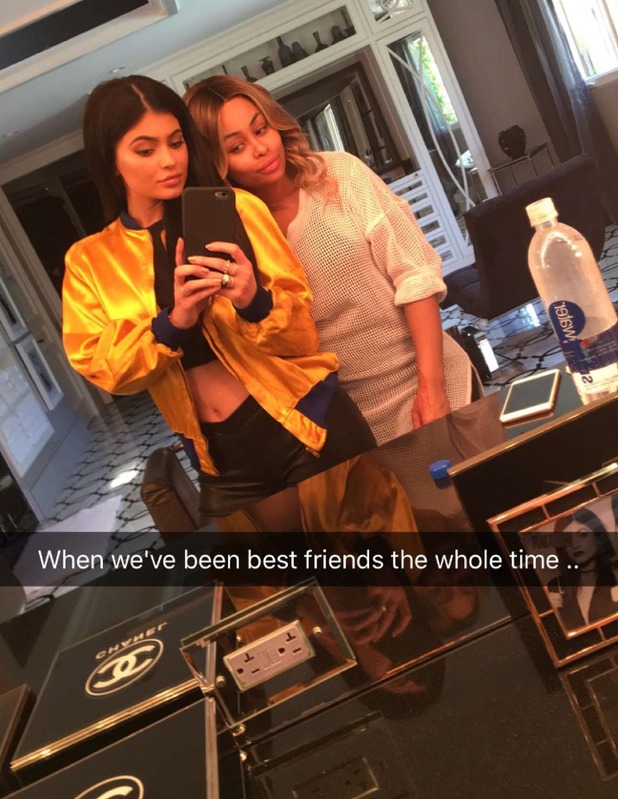 And reports even suggested Khloe was also angry about her little brother's chosen partner. TMZ has claimed that Khloe "hit the roof" when she returned home to find Rob with Blac and asked her: "What the f**k are you doing in my house?"
Eeek!
It's been a whirlwind romance for
Rob and Blac who confirmed their relationship at the beginning of this year
.
Rob publicly supported his girl
after she was arrested for allegedly "causing a disturbance" on a flight back in January.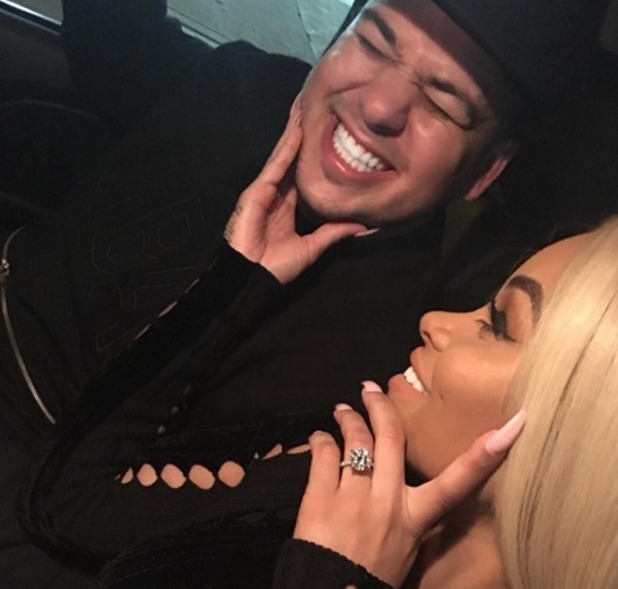 There was also speculation that the two had already got hitched after
Rob called Blac his "wife" on Instagram
.
The Kardashians are yet to have taken to social media to share their thoughts on Rob's news, but rapper Tyga did add a "Congratulations" on his ex-fiancees' Instagram post.
It's not been confirmed when the baby is due, but we're super excited for the pair. Congrats, guys!