Spencer Matthews opened up on Loose Women about the tragic death of his older bother Michael, who died while climbing Mount Everest in 1999.
Made In Chelsea
star Spencer was a guest panelist on Friday's
Loose Women & Men
special, when discussion turned to making parents proud and keeping memories of family members who had passed away alive.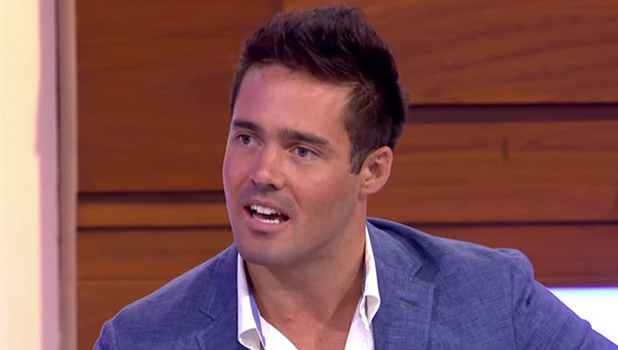 The conversation stemmed from Prince Harry's recent comments that he just wants to make his late mother Princess Diana proud.
'That's all I've ever wanted to do,' he told People magazine: "When she died, there was a gaping hole, not just for us but also for a huge amount of people across the world. If I can try to fill a very small part of that, then job done."
On today's
Loose Women
, Spencer opened up about the loss of Michael, saying: "It's always lovely to hear from your parents that they're proud of you. I'm very fortunate to come from an extremely loving family. I feel my parents are unconditionally proud of their children because it's what they convey to us.
"When you lose someone, their memory lives on and it's a nice thing to think about them when you're in a tricky situation. I lost my brother when I was ten. He was the youngest Brit to reach the summit of Mount Everest and died when he was 22. He lives on in our family and we celebrate his birthday every year.
"When you feel like giving up, you think about them and how they wouldn't have given up. He was such a brave young man. Often you find the strength to continue with something by thinking about him."
Andrea McLean asked Spencer if he ever found it hard living up to his brother's memory, to which he replied: "He's a very tough person to live up to but [I] try to live every day like he would. We've all been believers in hard work; we work hard in our family. Mike was very successful when he died, so try every day to be more like him."