Geordie Shore wrapped its twelfth series in May and it's safe to say it was pretty HUGE compared to others over the years. New romances blossomed, old ones rekindled, we had tears, tantrums, bust ups, make ups... it pretty much was all going on.
Remember when Charlotte and Marnie had that mammoth fight? Or when Charlotte told Gary she'd be there if he wanted to cheat? How about when he left the house and revealed he was newly single?!
There were so many moments that had us literally gasping at our TV... Here's a run down of 30 we won't be forgetting in a hurry: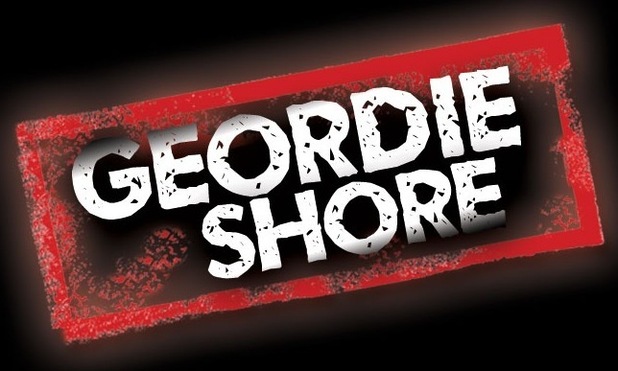 1. New girl Chantelle Connelly arrived in the Geordie Shore house.
It's fair to say she definitely divided opinion and from the get go, she had the boys fighting over her. Although, that didn't leave Chloe and Holly too impressed!
2. Holly got back with Kyle.
She kept it a secret from her co-stars, as she knew they wouldn't have approved and she was right, they didn't.
3. Aaron got Chantelle's name tattooed onto his wrist.
He went head-to-head with Scott to get the new girl's attentions and bagging a date with Chantelle, he took her to get some new ink. He's regretting that one now!
4. Scotty T proved he can be romantic.
Having to compete with Aaron's tattoo date, Scott pulled out all the stops and took Chantelle for a romantic picnic on the beach - champagne and all. It paid off.
5. Chloe was left heartbroken when Chantelle and Scotty hit it off.
She had told Chantelle she was in love with the Geordie lad, so was left in tears when Chantelle decided to pursue things with him and not Aaron.
6. Chantelle fell out with... everyone.
Following her date with Scotty T, Chantelle spent the night kissing him in full view annoying both Chloe and Aaron. Aaron felt like she had mugged him off by not explaining she had chosen Scott over him, while Chloe hated seeing Scott lock lips with someone else. Scott then claimed that Chantelle wasn't "his bird", leading them two to clash big time.
7. Scotty T told Chantelle he wanted her to be his girlfriend.
Girlfriend? That's one word we didn't expect to come out of Scott's mouth. But it did. During an argument with her, he hit back: "Well, I wanted you to be my girlfriend." Cue the shock on the faces of his co-stars...
8. Charlotte returned to the house and revealed she was single.
She and Mitch had ended their romance and Gaz knew that meant he was in trouble. Eek.
9. Charlotte's shock cheating comment.
Newly single Char set her sights back on old flame Gary and told him that she'd be there if her ever wanted to 'cheat' on then-girlfriend Lillie. Awkward, much?
10. Holly and Charlotte's MASSIVE bust up.
The BFFs found themselves having a blazing row. Holly had stopped Charlotte from kissing Chloe, telling the pair they 'looked like sl*gs.' Charlotte took offence and brought up Holly's past. She told her that she had no right to say that given her history with the boys in the house. Ouch.
11. Holly and Charlotte's emotional heart-to-heart.
Holly finally revealed that the reason behind her not going on the pull was because she was back with Kyle. Charlotte admitted she hated Kyle for the way he had treated Holly in the past and everyone questioned whether the girls would get their friendship back on track.
12. Chantelle went crazy at Aaron.
She and Aaron came to blows, after Chantelle accused Aaron of saying Scott doesn't give 'a f**k' about her. Things got so heated that she smashed up the mirror.
13. Chloe and Scott ended up back in bed together.
After all the tears and all that heartbreak, Chloe couldn't say no to one last hook up with her co-star. Why Chloe?! Why?!
14. Chantelle and Chloe clash over Scott.
Chloe finally came clean about her and Scott's antics to Chantelle. Safe to say, Chantelle was NOT happy.
15. Chloe and Charlotte had "lesbian sex" - or so they called it.
The girls ended up in the sh*g pad, while us viewers made sure to avert out eyes...
16. Marnie returned to the house.
She had left the show last series after getting engaged, but a newly single Marnie made a comeback this time round. She wasn't happy to hear about Aaron's new tattoo and she instantly took a disliking to Chantelle.
17. Marnie and Aaron dropped the L-bomb.
She might not still be over that tattoo, but Marnie didn't let it stop her and Aaron from rekindling things. So much so, that she confessed she was in love with him and a sheepish Aaron told her that he loves her too. After a little pushing, that is.
18. Marty McKenna made his debut.
A new boy arrived on the scene and Chloe could not contain her excitement. She and Marty have history together and they made sure to pick up from where they had left off.
19. Aaron and Gaz revealed they hadn't spoken to Kyle Christie since Greece.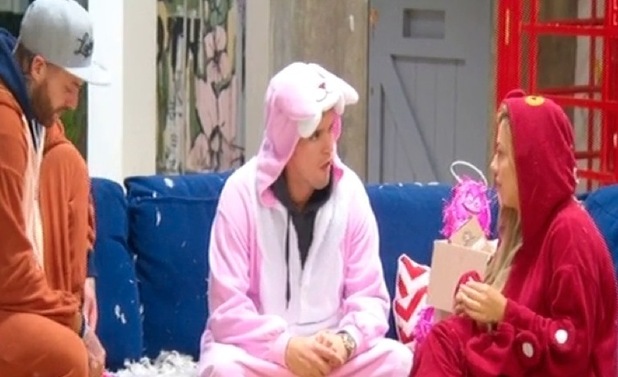 We knew the boys had fallen out in Greece, but we had no idea things had got that bad between them. When Holly asked if they would mind her inviting Kyle to their house party, the boys pretty much outright declined.
20. Marty ended up in a fight with Scott and Gaz.
He attempted to make a move on Chantelle and decided to drop Scott in it to get ahead. He told her Scott was going to 'finish with her' if she didn't sleep with him, leading Scott to throw a drink in Marty's face. When he squared up to Scott, Gaz jumped in and so did security.
21. Gaz admitted he was 'jealous' of Charlotte kissing someone else.
Charlotte pulled at the house party and Gary turned green with envy. So much so, that he later confessed to spiking the boy's jelly sweets with chilli fakes.
22. Aaron got a fake tattoo of Marnie's name.
It was a joke, but it turned out not to be very funny. Marnie kicked off and told Aaron he had embarrassed her. She then got her own back by kissing Marty instead, but that seriously backfired.
23. Charlotte and Marnie had a HUGE fight.
After Chloe called Marnie out for pecking Marty on the lips, Charlotte stepped in to defend Chloe when Marnie accused her of not being honest about her feelings. Charlotte likened Chloe's situation to when Marnie had got with Gaz and that led to a shed load of hair pulling and security stepping in once again.
24. Gaz left the house.
He had been comforting Charlotte after her row with Marnie and it looked like the pair were getting pretty close. That led to Gaz second guessing his relationship and he left the house to "sort his head out."
25. Marnie and Chloe shared a sex toy.
Erm... yes. This happened.
26. Marnie and Aaron *finally* went on a first date.
Yup, Aaron finally plucked up the courage to ask Marnie out and they headed out to an ice cream parlour. Cuuuute.
27. Gaz returned to the house and announced he was single.
Turns out he left the house to actually split with Lillie. Gaz reassured his co-stars he wasn't going anywhere, after they feared he had quit for good, and surprised them all by revealing he was once a free agent again. Charlotte did a little celebratory dance when she heard the news.
28. Charlotte and Gaz had a heart-to-heart.
Gary admitted he was 'nervous' to be around Charlotte as a single man again. The pair then started discussing their relationship and all our hopes of a Chaz reunion were reignited when Charlotte told him: "The only option we haven't tried is me and you."
29. Holly Hagan shared her doubts about staying in the house.
Holly realised she can't have a relationship and still be on Geordie Shore. She told Charlotte it was either or, leaving us all guessing as to whether she would return or put her relationship with Kyle before the show?
30. Gaz and Charlotte made a single pact.
They decided that next time round, they would both be single when in the house. They stuck to their word and when they were thrown back together for
Geordie Shore's Big Birthday Battle
, Charlotte and Gary were both single.
That hits our screens on Tuesday (10 May) and boy, we can't wait to see what happens next...
Geordie Shore: Big Birthday Battle airs Tuesday 10 May at 10pm on MTV.
Follow us on Twitter @RevealMag for all your celeb, fashion and beauty news!
Fancy winning some GREAT prizes? Check out Reveal Competitions here!