Chloe Madeley's boyfriend James Haskell has been saying all sorts of wonderfully sweet things about her in a new interview.
The rugby pro is clearly smitten with his fitness fanatic girlfriend, who is the daughter of Richard and Judy, and tells
The Mirror
that Chloe is simply "amazing."
Aww.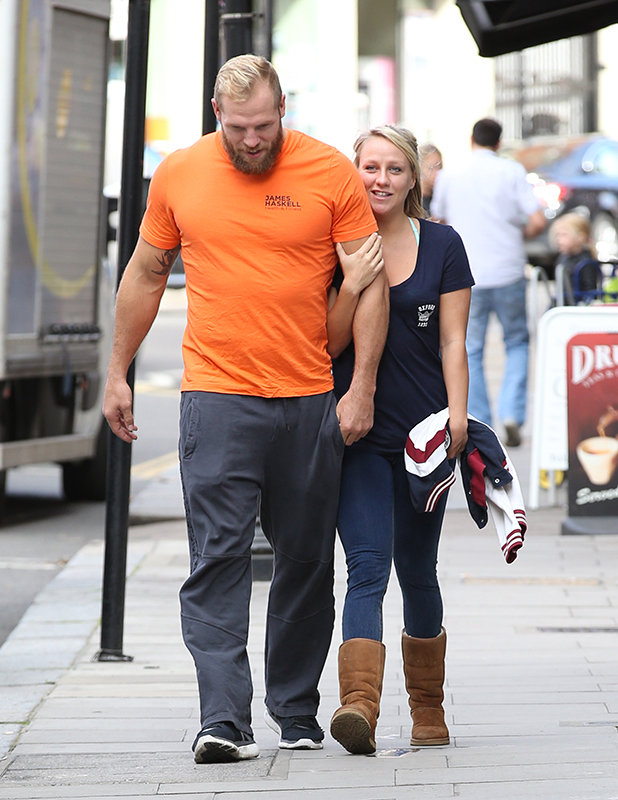 James said: "Chloe's amazing for me and I've never been with someone who is so supportive and helpful and generous. I was a bit of a player before I met her but she has 100 per cent changed me. From the day I met her until now I have been completely happy, and 100 per cent faithful."
He added: "It's never easy being the daughter of a celebrity couple and forging your own path and getting your own qualifications, but that's what she's done so amazingly well. I am really proud of her."
James and Chloe met through Twitter and have been together 18 months.
He told the newspaper the first time he stayed over at Chloe's house he got a fright when he woke up to see a photo of Richard Madeley on the wall and wondered if Chloe was just a big fan.
"I was like, 'Why have you got a picture of Richard Madeley on your wall, you weirdo? And then I was like, 'Oh sh*t, it's your dad!' So that was a bit weird."
Oops!
It's not the first time James has gushed about Chloe. Back in January, he told Forever Sports: "We couldn't be further from a celebrity couple if we tried. We're just a couple of muppets enjoying each other's company. I very rarely meet someone who has good rapport and makes me laugh back. Chloe does that."
Follow us on Twitter @RevealMag for all your celeb, fashion and beauty news!