Holly Hagan has admitted her time on Geordie Shore may be coming to an end, saying she didn't enjoy filming the last series and it may be time to settle down.
She also claimed she'd "degraded" herself at times on the MTV series.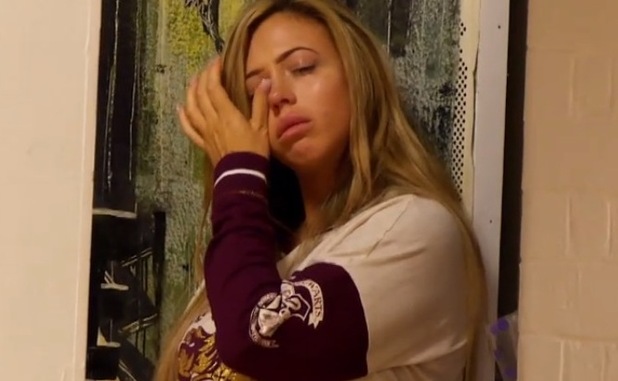 Fans of
Geordie Shore
know that Holly, 24, had a difficult time in the 12th series, which finished last week, as she was dating Kyle Christie at the time of filming and struggled with a) being apart from him and b) the other housemates not liking him.
We saw plenty of tears from Holly over the series, and Charlotte Crosby said on multiple occasions that Holly didn't seem like her usual happy self, even throwing out the word 'boring'.
And now, in an interview with
The Sun
, reality star Holly admitted that, yes, she's thinking about hanging up her
Geordie Shore
party shoes.
Holly said: "If people want to call us boring now I couldn't give a flying f**k. I will wear the boring title with absolute pride." She also said she's getting older and it's time to think about settling down in the next few years.
"I don't enjoy it and I don't want to be there if I don't enjoy it, I bring people down. I'm not just going to stay because other people want us to, it's got to be right for me. Something's going to have to change."
She added of her time in the house over the years: "I have grown up. I'm not going to apologise for it. I've been through so much and I've degraded myself a lot when I shouldn't have. Of course I am going to be thinking about leaving and I have been thinking about leaving a lot. If I haven't got a reason to be there I don't just want to stick around."
This isn't really new to those of us who watched the series 12 finale last week, as viewers saw Holly breaking down to Charlotte about whether or not to leave the house for good.
"My relationship with Kyle means the world to me but so does my family," she said. "I can't really be in this house in a relationship with someone on the outside as it doesn't ever work. I'm going to have to choose this house or him."
Holly and Kyle have since split.