Former TOWIE star Frankie Essex has spent the evening caked in yoghurt after being given a beauty tip from Lewis Bloor.
Lewis told Frankie to cover herself in Greek yoghurt after she called out to fans and friends on Twitter for help in calming her stinging sunburn.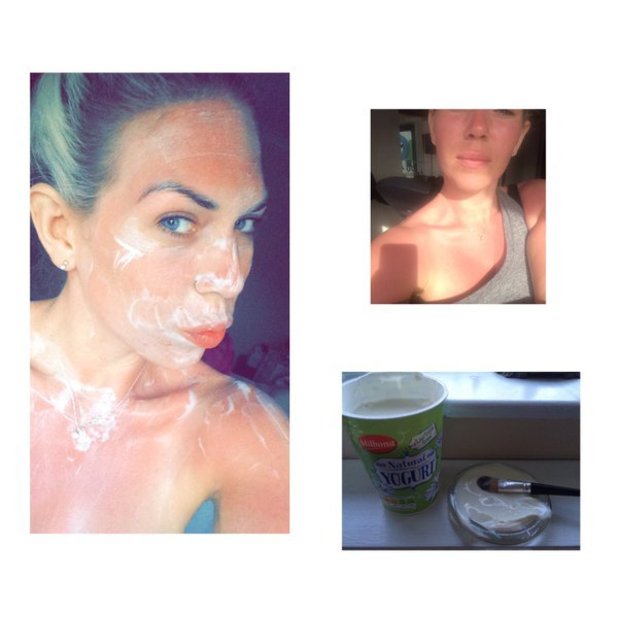 As temperatures began to rise today, Frankie - sister of Joey and cousin of Chloe Sims - found herself getting a little too pink around the cheeks and nose.
But have no fear, Lewis Bloor is here!
Sharing several snaps of herself smeared in natural yoghurt, Frankie tweeted: "This better work @lewis_bloor #sunburn #naturalyoghurt #ouuch #howmanymoreminutes."
However, along with three crying with laughter emojis, Lewis then advised her that she was supposed to use Greek yoghurt. Oops!

Frankie replied: "What's the difference between natural and Greek yoghurt @lewis_bloor? Don't tell me I put it all over me and stunk for 30mins!"
Getting technical, he explained: "It's got casein [a complete and healing protein] in it, helps with burns and spicy food, that's why greek yoghurt specifically is good."
Lewis then added: "The current situation has made my day, Frank. I love ya @FrankieEssex."
Frankie went quiet after that, so we may never know if natural yoghurt also works on sunburn... hehe!