Jeremy McConnell is tonight shrugging off his latest split with Stephanie Davis and heading out for a lads' night.
Former
Celebrity Big Brother
star
Jeremy split with Stephanie for the fourth time yesterday
, as he declared on Twitter that he was "turning over a new leaf".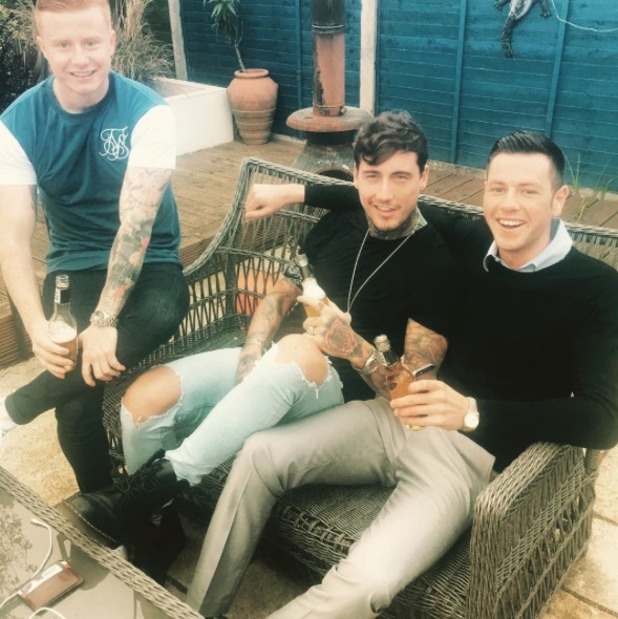 Shortly after the news was made public,
Stephanie took to social media and shared a text conversation, allegedly between Jeremy and an Irish model
,
along with a series of new selfies
.
Up until this afternoon, Jeremy, had only tweeted that he was enjoying playing football again. Tonight however, he is putting his heartbreak behind him and enjoying a few drinks in the garden with his guy mates before they head to London's Sky Bar.
Instagramming a picture of himself and his friends, Jeremy said: "BBQ before Sky Bar."
Jeremy is all smiles in the photograph and clutching a bottle of beer, as one of his pals puts his arm around him.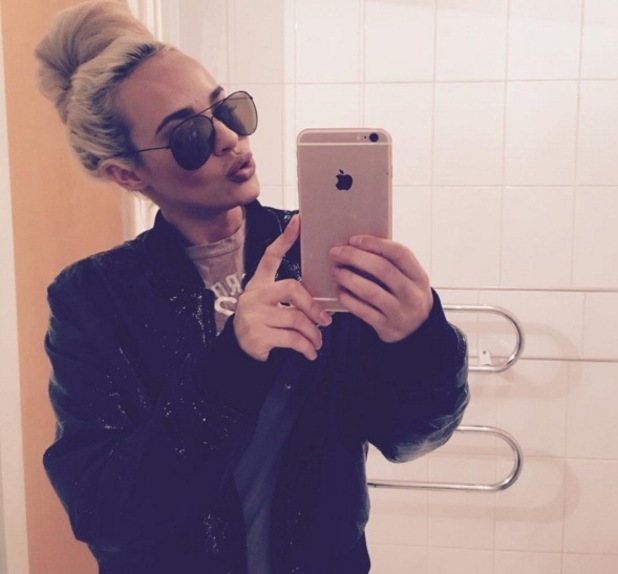 Meanwhile, Stephanie has taken to Twitter again this evening, with yet another cryptic message. She said: "Give people an inch and they take a mile. Putting myself first for ONCE now."
Stephanie also posted a screen grab of a positive message someone had sent her. Among the words, it read: "It's TOO LATE. She doesn't need you anymore. She doesn't miss you now and it's all because you weren't there when she needed you the most.
"She will cry and get over it, she will hate you and love you again. She will leave and come back, over and over again. But one day she won't. Everyone has a breaking point."
Stephanie fell for Jeremy after they both took part in
Celebrity Big Brother
this year. She was dating Sam Reece at the time, so split with him after the series finished and began her relationship with Jez.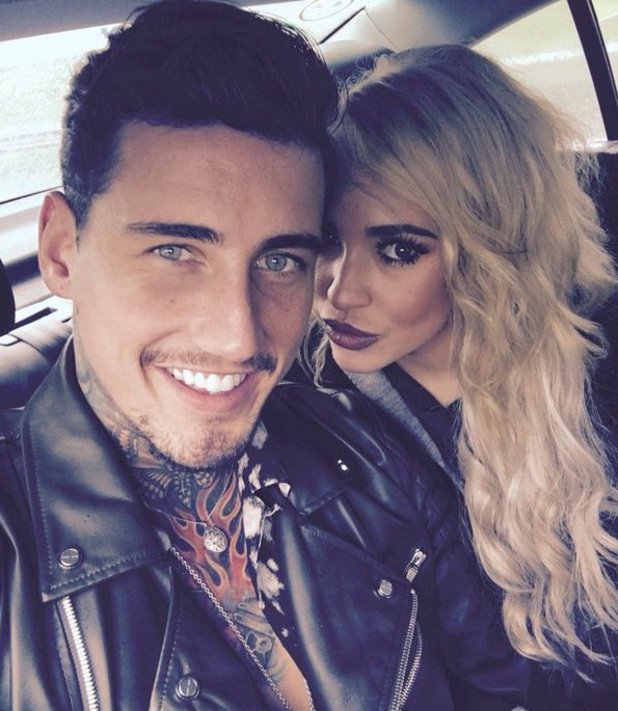 But it has been far from plain sailing, as Jeremy was soon plagued with claims of infidelity. He admitted to sleeping with club dancer Caroline Pope in Newcastle following his
CBB
eviction - but said he hadn't cheated, as he and Steph technically weren't together at the time.
Jeremy also confessed to sleeping with a woman named Dani the day after he split from Steph for the second time earlier in March.
Towards the end of March, they broke up for a third time, amid further cheating rumours. Jeremy denied these claims and they rekindled their romance soon after, when he flew out to Spain to win her back.
But has Stephanie finally reached her "breaking point"?
Reveal
has contacted both Stephanie and Jeremy's reps for a comment.