Vicky Pattison and Alex Cannon are off to Dubai this evening - but it's strictly business, right?
Although Vicky and fellow
Judge Geordie
star Alex were rumoured to have had a fling in the past, the pair continually insist they are just good pals.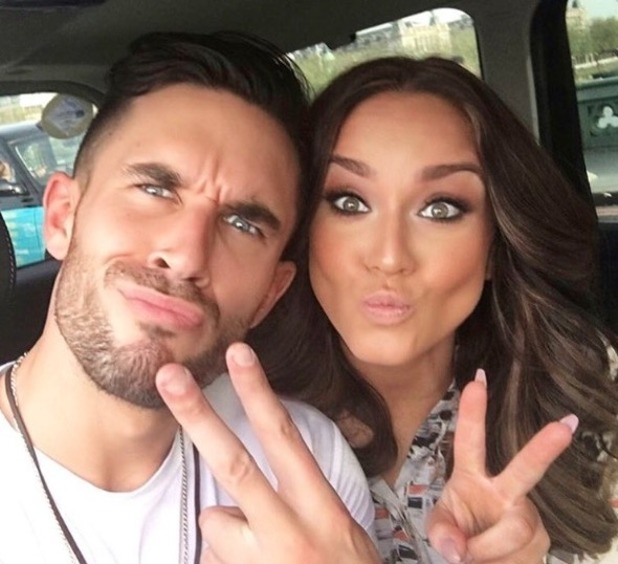 In March, Vicky said in an interview that she would "love to date Alex" but would hate to ruin their close friendship.
"I think he sees me more like a little sister," she confessed.
This evening Vicky shared a selfie taken in the back of a cab, as she and Alex headed to the airport to catch a fight to holiday hotspot Dubai.
The pair are both pulling silly faces while holding two fingers up and, posting it on Instagram, Vicky said: "DUBAI.... What are you saying?!!!! @alexcannon247 is it ready for us?!!!!"
"Please say ur together," one fan pleaded. Another added: "They make such a beautiful couple!"
But sadly for these followers, the trip is either for business or is strictly a pals' break away. D'oh! They do look good together!
In March, it was revealed that
Vicky had claimed in an updated version of her autobiography that she had been "banned" from sleeping with Alex
while presenting
Judge Geordie
together.
Despite the obvious chemistry between the pair, she said: "Everyone sat there and said, 'The chemistry between you two is amazing. We love it. But you must never, ever sh*g each other.'"
In a separate interview, Vicky added: "I don't want to mess it up with him. I love him. He's my dream guy... at least when
Judge Geordie
comes back I get to sit next to him 24 hours a day."