It's back! The new series of #RichKids of Beverly Hills returns to E! and Dorothy Wang promises that there's a lot of drama in store.
We catch up with the designer and entrepreneur who tells us some goss ahead of the fourth series.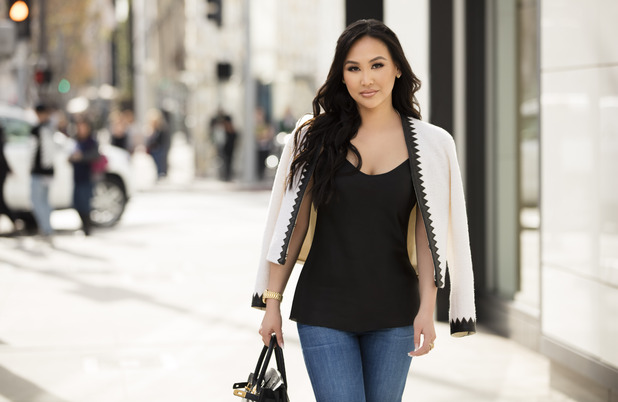 What can we expect from the new series?
"This year we definitely have a lot of drama. It's not just petty drama, we're all a bit older and our issues are a bit more serious and more heartening. For us to fight it has to be a bit more serious, but some of them we might not be able to move on from. We're still filming so this season is going to be very current."
In the first episode we see you talk about your relationship with basketball player Quincy. Were you keen to keep it private?
"I'm very public but with relationships I feel like when you put things out there, you invite the public to comment and join in. When we were together, I wanted to respect his privacy too. At the time it was nice that it was just for us but it wasn't a secret, all of our friends and family knew. It just wasn't publicly put out there."
Do you still enjoy inviting the cameras into your life?
"Yes, I enjoy living my life with the cameras. Relationships are the hardest things to juggle and let people in on. Even though I am very public, there are certain things that I feel are sacred and private and should be between the people that they're between. You have to keep the privacy but I have viewers and fans who are watching and want to know the story, so it's a balancing act."
In this new series, does your friendship with Morgan Stewart suffer?
"Yes, it does in a way that I didn't really expect it to. Sometimes you go though hard times in friendships and sometimes things are repairable and sometimes they're not. It's her wedding, it's a really big time, and something that she did was brought to light and we're still currently working on that and working to get back to where we were. It's hard when things are brought up and maybe they're exaggerated a little bit. It's a difficult time to navigate when something like this happens."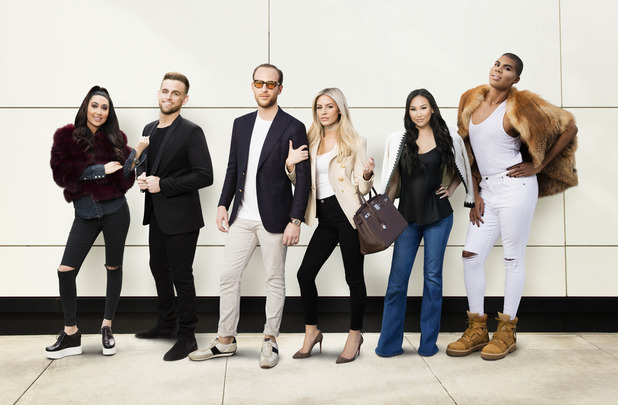 Have you been helping her with her wedding plans?
"I'm one of her bridesmaid's and I've helped her plan stuff. Just to be a bridesmaid, it's important to be supportive and to be there to do whatever she needs, especially on the big day."
You launch some new product lines, can you talk us through it?
"I have a new sparkling Rosé line that's coming out. It's already out in the US, but we're still working on international shipping. It's called Rich and Bubbly and I custom designed a pink bottle with Swarovski crystals. It goes along with my lifestyle and everything that I love."
How would you describe your lifestyle?
"I love to travel and experiencing other cultures. My lifestyle is luxurious, fun, spontaneous and international because I love to travel so much."
Do you like watching yourself back on TV?
"I hate it but then I love it. It's not that I love it, I like watching myself because I want to watch and critique every part of it. I'm that girl that's going to watch it a million times back and forth. I think it's important to know how you're coming across to be able to learn and grow and hopefully get better."
#RichKids of Beverly Hills Season 4 Thursday 5th May at 9pm on E! Available on hayu from 2nd May - the brand new all-reality subscription service
Try Reveal's digital edition on iPhone & iPad. Subscribe now & never miss an issue!