Taylor Swift and Tom Hiddleston danced up a storm at the Met Gala after party.
We know pop star Taylor loves a good dance (hello, have you seen her choreographed dance moves? Or how she's totally in the zone when she dances to guest performances at award ceremonies), but Tom is also a man of many talents.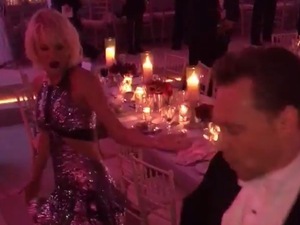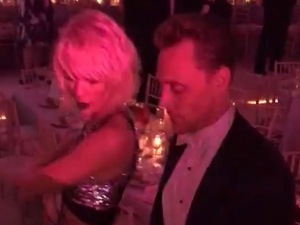 The actor, best known for playing Loki in the Marvel universe, or more recently Jonathan Pine in
The Night Manager
, loves nothing more than a good dance, so were not at all surprised to find out him and Taylor had a dance-off.
Check out the video, filmed by Brazilian sports star and former international swimmer José Carlos Souza, below:
Dancing to T.I.'s 'Bring 'Em Out', Taylor and Tom were in their own world as they showed off their best moves in front of guests.
With the music booming, the pair throwing various shapes, and party goers looking on, it looks like it was the only place to be. We SO wish we were there!
Any Tom fans will already know that the man has got some moves - and he isn't afraid to show them off on the dance floor either - and that includes fancy footwork, hip movements and even a 360 degree spin, all while wearing a suit, may we add.
A perfect example of this is from 2013 when Tom appeared on Alan Carr's
Chatty Man
and showed off his slick dance moves. Prepare to be amazed even more with the video below:
Try Reveal's digital edition on iPhone & iPad. Subscribe now & never miss an issue!
Met Gala 2016 red carpet looks below:
Copyright: Getty Images