Kendall Jenner may have met President Barack Obama last night... but he's still not quite sure why she's famous.
The 21-year-old model was among the guests at Saturday night's White House Correspondents' Dinner, where the US President traditionally cracks jokes and pokes fun at himself and the star-studded audience.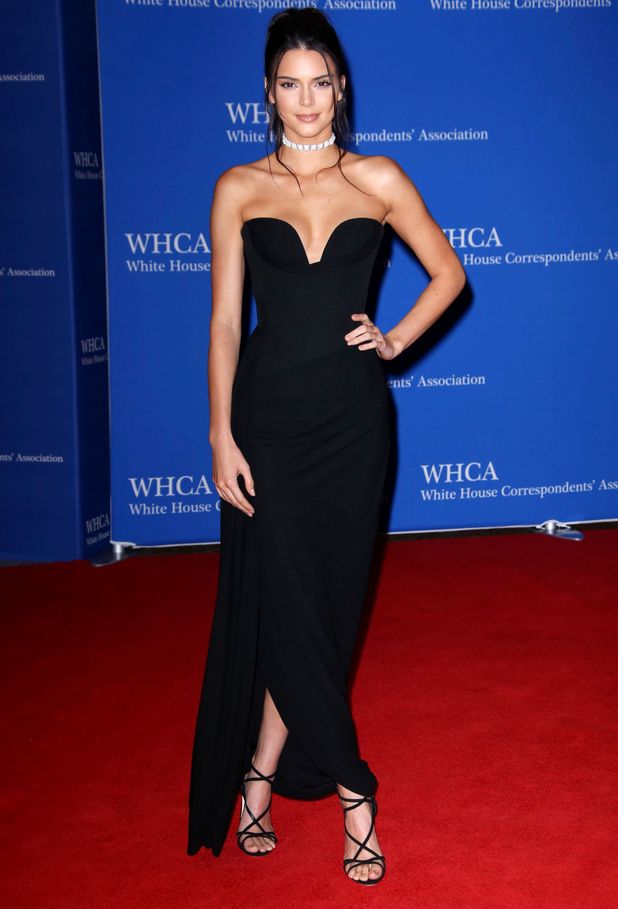 This year, Kendall found herself being namechecked by the POTUS when he said during his speech: "
Kendall Jenner
is also here. And we had a chance to meet her backstage. She seems like a very nice, young woman. I'm not exactly sure what she does, but I'm told that my Twitter mentions are about to go through the roof."
President Obama may not know what Kendall does - or he does and he was just joking! - but he clearly knows she's part of the Kardashian-Jenner dynasty as he asked Kendall backstage to say hi to big sister Kim Kardashian and brother-in-law Kanye West for him.
Kendall told
People
magazine: "He was like, 'Say hi to Kim and Kanye.' I was like 'Okay.'"
She told Twitter followers she was "honoured" to have been invited.
Meanwhile, the president also made a joke about Prince George, after meeting the tot while over in the UK last week. "Even some foreign leaders, they've been looking ahead, anticipating my departure," he quipped. "Last week, Prince George showed up to our meeting in his bathrobe. That was a slap in the face. A clear breach of protocol."
Ha!