When Brooklyn Beckham turned 17 in March, he couldn't wait to start learning to drive and now his dreams have come true.
The teen has been taking driving lessons with an instructor around London, and it turns out his famous dad is even stepping in to help out.
Hopping into the passenger seat as Brooklyn took to the wheel, David Beckham's face was a picture as his son took him out for a spin.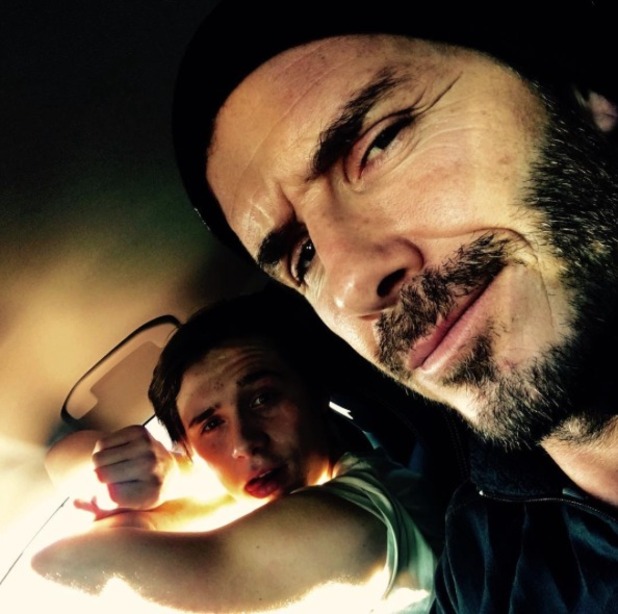 The famous footballer shared a snap of the father-son exploits, complete with furrowed brow and a nervous look!
Meanwhile Brooklyn had his arms in the air and looked way more relaxed about the whole thing.
Becks told his Instagram followers, "The face of a dad that's almost 41 being driven around by his little boy ( not so little ) @brooklynbeckham."
Firstly, we can't believe that Golden Balls is approaching 41! You are looking good, sir.
And secondly, how cute is it that he still calls eldest son Brooklyn his little boy?
Though we reckon cool kid Brooklyn probably wasn't so pleased with the embarrassing dad chat!
Brooklyn's been maxing his lessons of late and last week he was spotted off being dropped off at posh hotel Claridge's by his driving instructor.
BTW, Claridge's just happens to be where Brooklyn's rumoured girlfriend Chloe Moretz is staying. Just saying'.