Charlotte Crosby has admitted it's hard balancing her Geordie Shore lifestyle with her new love for healthy eating and exercise.
The Geordie favourite, 25, has totally revamped her image in recent years, even releasing her own fitness DVDs and book called
Live Fast, Lose Weight: Fat to Fit
.
But speaking to us, she agreed it was hard to juggle a healthy lifestyle with the hard-partying environment of the famous Geordie house.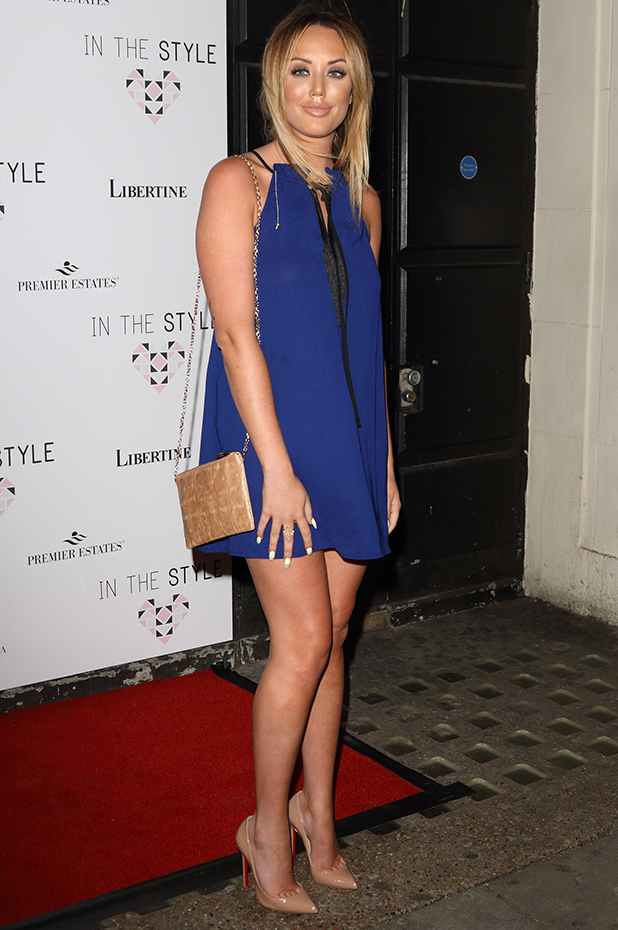 "Oh of course, you're always going to struggle," she told
Reveal
at the launch of her latest In The Style collection.
"My two different jobs - the fitness and my
Geordie Shore
are complete opposites. They don't go together. No one goes out, gets drunk, eat kebabs, has pizza, but also looks great and does fitness… it just doesn't happen.
"You either have one lifestyle or the other and at the moment I'm having to try and balance both and it is difficult and at times I slip up -I'm only human!
"There are times I've put a few pounds on here and there, but I'm never going to be the girl I was two years when I was like nearly 12 stone. I'm never going be that girl again. I'm never going go back to that. Yeah, I can put on a couple of pounds, and they'll easily come off so I'm the type of person who won't worry and I won't obsess over it because I've got better things to do in life."
She added: "I can 100% tell you now I will never ever go back to what I was two years ago. It'd be impossible. I do too much exercise and I eat too well the majority of the time for me to ever be able to do that. I've changed my lifestyle."
Shop Charlotte Crosby's brand new collection for In The Style online now!