Natasha Hamilton has spoken out against trolls labelling her a "4X4 mum", after her son was targeted because of them.
Natasha is mum to four children, her sons Josh, Harry, Alfie and daughter Ella Rose, who all have different dads. Because of that, Natasha often finds herself subject to negative comments online, with trolls branding her a "4X4 mum."
She has previously spoken out against the comments,
insisting she hasn't done anything "outrageous."
She also suggested has been a good mum by 'not staying in relationships that could have been detrimental to her children's happiness'. Now, Natasha has spoken out again, after her eldest son Josh was targeted on a school bus.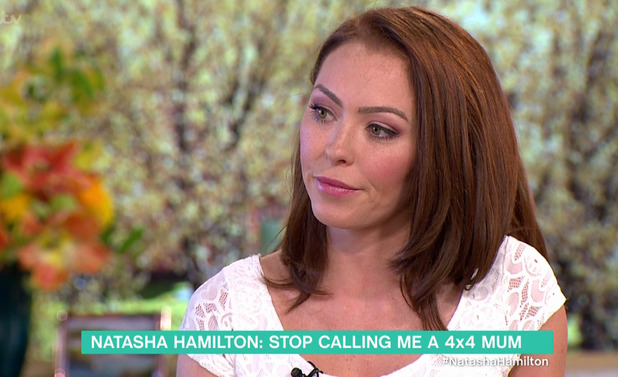 Appearing on
This Morning
, Natasha urged her critics to stop labelling her.
She revealed that while she has developed the "skin of a rhino" because of the nasty comments she is often subject to, it upsets her that her children are now having to deal with the same treatment.
She said: "As an adult and being in this industry for many years, I have to put on my armour and get on with it, but now it's trickling down. Children are on social media, they read magazines, they read the comments and then only two days ago, my son was set on on a school bus and held down."
Natasha continued: "He was shouted at and they were saying, 'Oh your mum is a 4X4', and it just broke my heart. He was upset... but funnily enough he's the one that makes me strong. He says, 'Mum why does it bother you? Because we love you. We know you.'"
She added: "Obviously, everyone is entitled to their opinions but please can be people be mindful of derogatory comments like that. They're not nice or funny and it's not just affecting me, it's affecting my children.
"Being brought up with a mum in the limelight, my kids have learnt that the world can be a cruel place. As a result, they've also learnt not to judge or tease others because they know what it's like to be on the receiving end."
Thank u all so much for all your support & kinds words, that was a really tough interview to do...glad I didn't cry! Xx

— Natasha Hamilton (@NatashaOfficial) April 29, 2016
The Atomic Kitten singer received a slew of support for opening up about her experience with trolls and she took to Twitter to thank fans.
Natasha had tweeted: "Thank u all so much for all your support & kinds words, that was a really tough interview to do...glad I didn't cry! Xx."
Her appearance comes after
she recently announced she has split from ex-fiancé Ritchie Neville.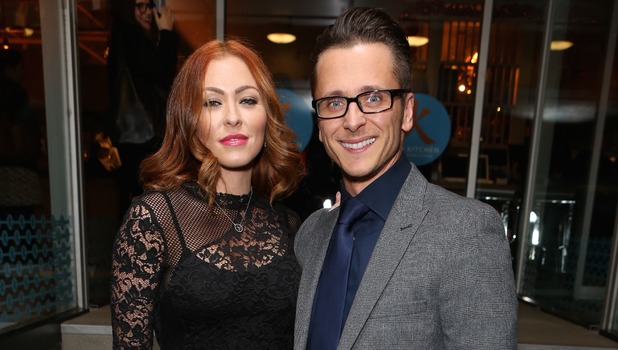 Ritchie is dad to Natasha's daughter Ella, but the pair decided to end their relationship of three years. In a statement, the couple confirmed their break up and revealed there was "no one reason" for their split, but they have parted amicably.
And proving so,
Ritchie was by Natasha's side when she was later admitted to hospital
because of a ruptured cyst.
They were, however,
subject to trolls following their break up
. At the time, social media users had shared negative comments and poked fun at the pair separating. Natasha hit back: ""It make me so angry that when your having a really tough time in life, all the scum crawl out the woodwork to troll you. Shame on u! (sic)"
For exclusive competitions and amazing prizes visit Reveal's Facebook page NOW!