Former TOWIE star Georgina Cleverley (née Dorsett) certainly looked bump-a-licious tonight...and, for a brief second, she made me miss my pregnant tummy!
Dressed in a clingy LBD, Georgina - who is expecting her second child with footballer husband Tom - snapped a selfie in the mirror before tottering off for a rare evening out.
Sharing the picture with fans on Twitter, the model explained: "Embrace the baby bump. Got to be one of the most amazing feelings. Carrying your child #hardbutamazing."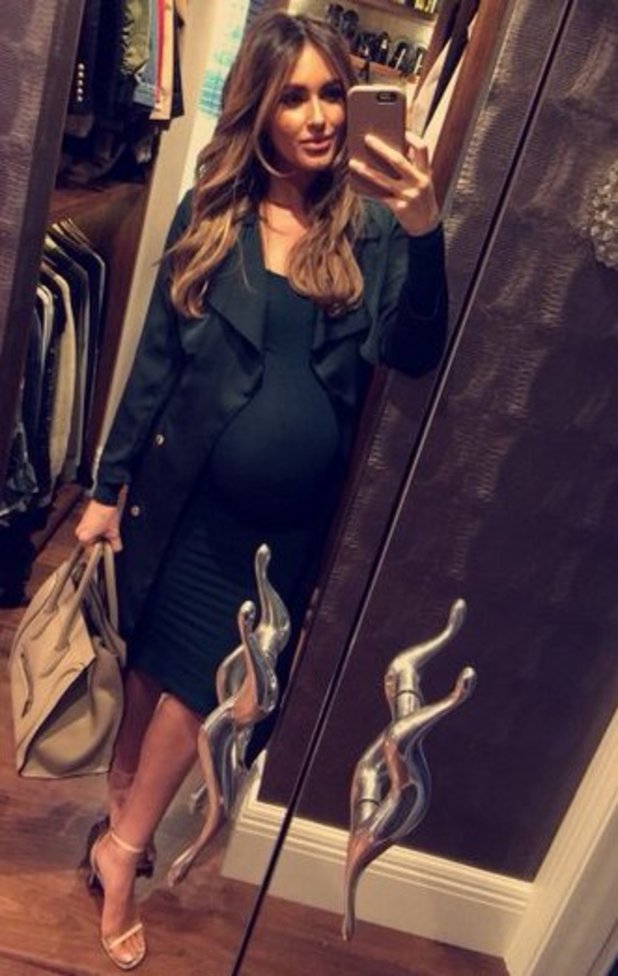 She's absolutely right. It is blooming hard work carting a human being around with you for nine months, but it's pretty darn amazing.
I commuted into London and back up until two weeks before I was due (three hours each day, hand me a medal) and, although I was waddling by the end and accidentally bashing people with my tummy as I 'squeezed' past them on the train (#awks), feeling my daughter Molly wriggling around when at my desk certainly brightened up my day.
At the time, I felt like I had the gestational period of an elephant (22 months, in case you were wondering) but now, more than a year on, it's sometimes hard to even believe my noisy little lady was ever in my tummy.
However, although I look back fondly, unlike Georgina I'm certainly not ready to go through it all again! Georgina's first child, daughter Nevaeh, will be three in June and even that age gap currently fills me with slight fear.
Obviously, I may change my mind as time rolls by, but I'm pretty certain that my daughter Molly will be potty trained and speaking a language I can understand before I even consider welcoming another sprog into the world.
After the whirlwind of the first year, I'm finally back to feeling like 'me' again. Last week, the hubby and I went out for dinner with friends FOR THE FIRST TIME since Molly arrived. (The first time!)
My 18-year-old niece kindly babysat while we met up with our pals who have a daughter of a similar age. And incredibly, we didn't chat babies all night. At least 72 per cent of the convo was based around reality TV, holidays, celebrities and work. Yes work!
After more than a year away from
Reveal Towers,
I am set to return and cannot wait. I adore my daughter, but I'm looking forward to working out if there is anything left in my brain now I've had 14 months of being at home. Fingers crossed, guys...
Sadly, this means this blog is my last, so I shall bid you farewell in this form. But, providing there
is
something in there, I shall see you on the other side (err, on Reveal.co.uk) next week. See ya, it's been emosh!