Marnie Simpson is NOT a Geordie Shore editor and can't change the opening credits, okay?
The reality star had a bit of a rant on Twitter yesterday after people pointed out what she says in the opening VT - "I'm a natural beauty, real boobs, real hair" - may not be entirely true anymore.
Marnie's response? She can't do anything about it!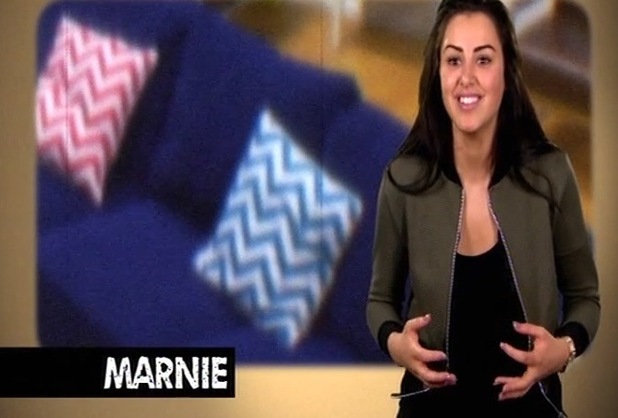 "Will everyone shut up about my Geordie Shore VT intro," she tweeted. "I said that 3 years ago when I WAS 100% a natural beauty.
"I'm not an idiot. I do know that now I'm not 100% a natural beauty, I am [not] a f**king Geordie Shore editor. Can I change it? No I can't! So do me a favour and change the record all you tiny, annoying people. It's getting very boring."
Though she did add, technically, the boobs and hair part of her intro is still right. "FYI, I might not be a 'natural beauty' BUT my boobs and hair are real so my video Geordie Shore intro still fits…"
Marnie previously had her boobs lifted, saying one sat higher than the other which affected her confidence. She said in 2014: "I've absolutely not had any implants put in at all, I just had my boobs lifted and levelled so they both sit at the same size." Then in 2015 she went under the knife again to correct scarring and uneven nipple size.
She also had a 30-minute 'lunch hour' nose job to correct a bump sustained in a fall. The procedure uses dermal fillers to re-shape the nose profile.
For exclusive competitions and amazing prizes visit Reveal's Facebook page NOW!