Oh, Katie, we have missed your costumes!
Katie Price
is known for making her product launches glittering, dazzling, headline-making OTT affairs, but we haven't seen any of her
trademark costumes since back in June 2014 and *that* rainbow look.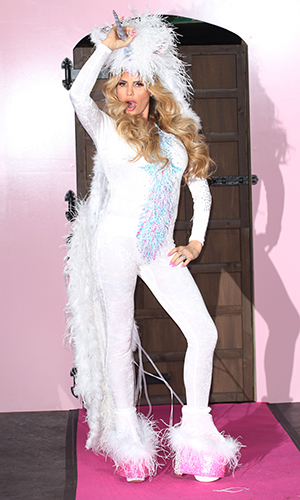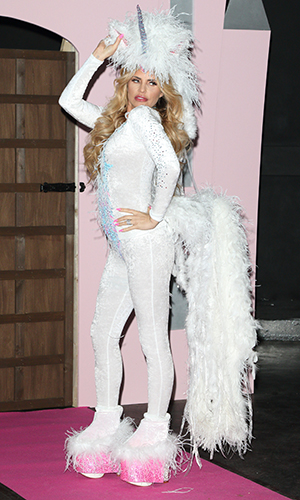 But yesterday she was back to her dramatic best at the launch of her
new TLC TV show Katie Price's Pony Club.
Given the theme, it's no surprise Katie opted for an equestrian-esque dress up, donning her own white unicorn outfit, with pink hooves, feathery headpiece and tail, and silver horn.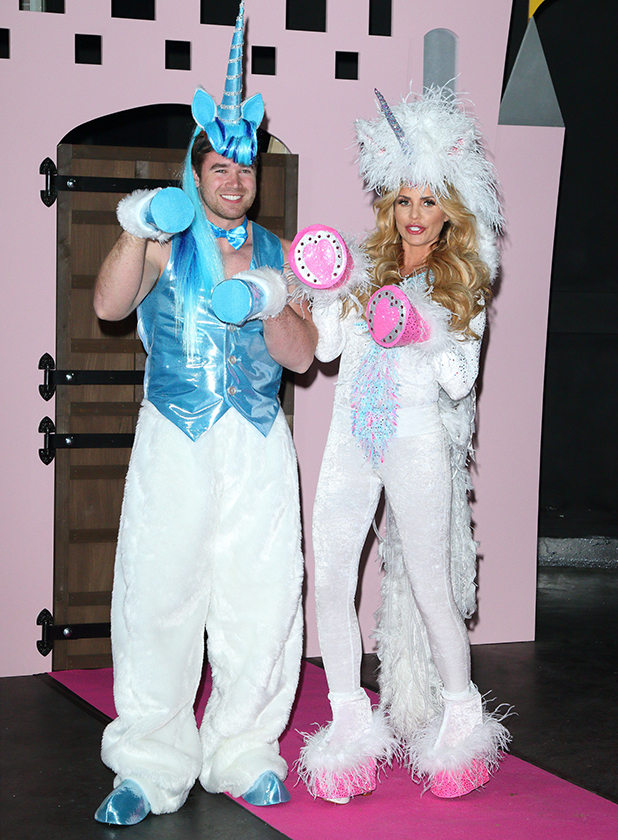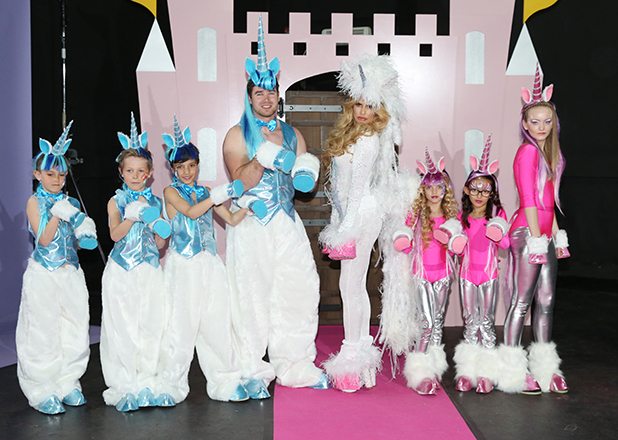 And she made it a family affair by bringing along husband Kieran Hayler and her children Junior, ten, and Princess, eight, who all dressed up as well!
Most eye-catching of all was Katie's bright pink horse, who had a ribbon tied around its waist and a unicorn horn attached to its head.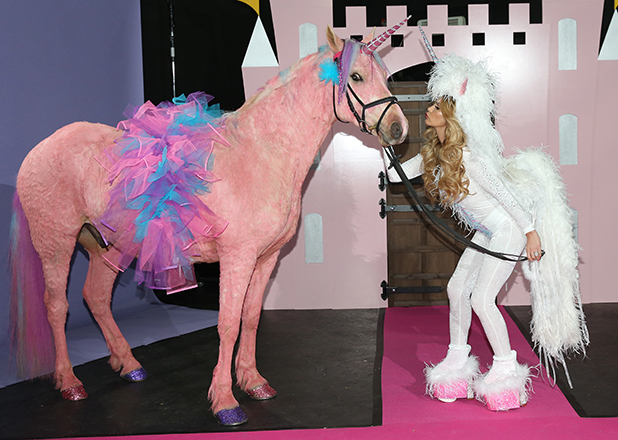 Katie's launch came the same week she hit back at PETA for criticising her decision to clip designs into her horses, pointing out plenty of people clip and aren't slammed like she was: "PETA bind your beak and anybody else get your facts right before calling me cruel."
Meanwhile, Katie's new TLC show is slated to start this summer, and will focus on Katie starting a pony club and teaching six young riders - including Junior and Princess - all the tricks of the trade, so they can take on the "elitist world" of pony clubs.
"This really is a dream come true," said Katie. "It brings together my biggest passions – my family, my friends and my animals. Expect a lot of pink, a lot of noise, much chaos and a fair few feathers ruffled along the way!"
Businesswoman Katie, 37, has been a rider most of her life; viewers of her former reality shows will remember frequently seeing her out riding or down at the stables. She even launched her own range of equestrian clothing, KP Equestrian, in 2008, and a line of kids' books called Katie Price's Perfect Ponies.
More Katie OTT costumes below!
Copyright: WENN