Kim Kardashian West has just done what many stars avoid: Google herself!
As arguably the most talked about woman on the internet, we imagine it was a tad overwhelming when Kim typed her name into the search engine to take a look at all the latest stories, gossip, rumour and speculation.
(FYI: Kim K brings back 171 million search results)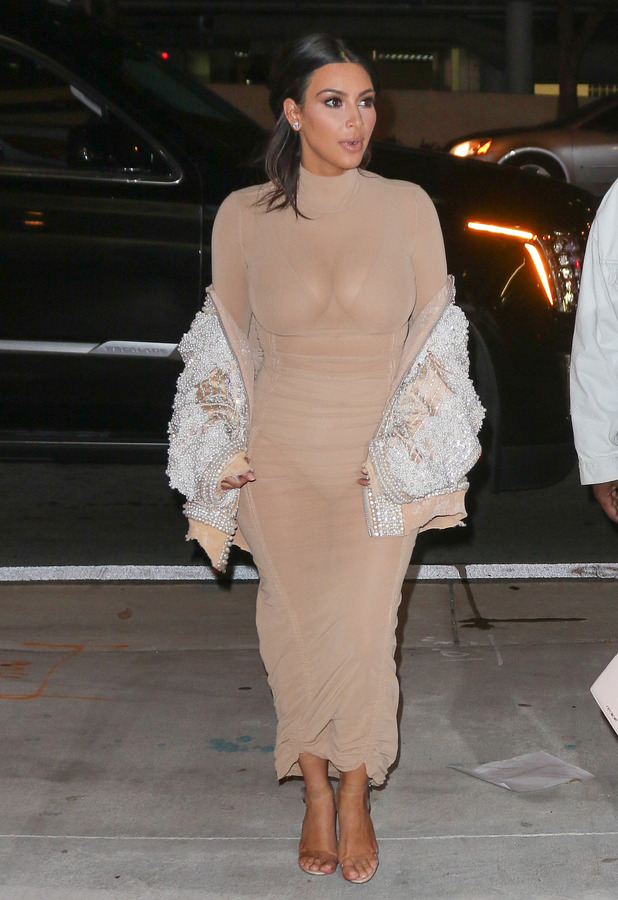 She documented the results of her Googling on her official app, hitting back at headlines about her marriage, parenting skills and, er, size of her bum.
First things first,
she and Kanye are NOT having marriage trouble
: "We're happy!"
And she is NOT a bad mum. Reacting to that photo of her walking in front of daughter North, two, while North appeared to have fallen over, she insisted the picture didn't tell the whole story.
"North does this thing where she, if people are holding her hands she's just wants to be like, 'swing me, carry me.' She didn't stumble, she was just playing around.
"It was a picture of me not looking at her. I was like, 'Northy, come on, stop' and so I got my keys and I went to look forward and they got the picture of her being silly and her messing around and they were like, 'Kim doesn't even look around and she doesn't even care' but she was just being silly."
As for her famous rear, she said: "My butt is not that big. I would say it's about 12 inches off, but it's definitely not 55 inches."
All you need to know about
Kim Kardashian
:
For exclusive competitions and amazing prizes visit Reveal's Facebook page NOW!