Chantelle Connelly has no regrets about getting Aaron Chalmers' name tattooed on her wrist... but the same can't be said when it comes to his tattoo of her name!
Geordie Shore
fans saw the
pair get matching tattoos
earlier in the 12th series when Aaron took Chantelle to a tattoo parlour on a date while he was trying to woo her away from Scotty T.
But in the harsh light of day, are there any regrets?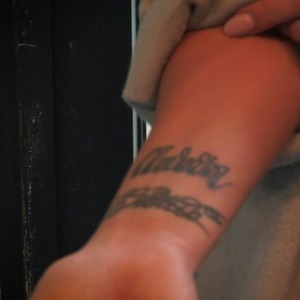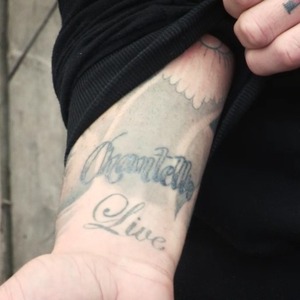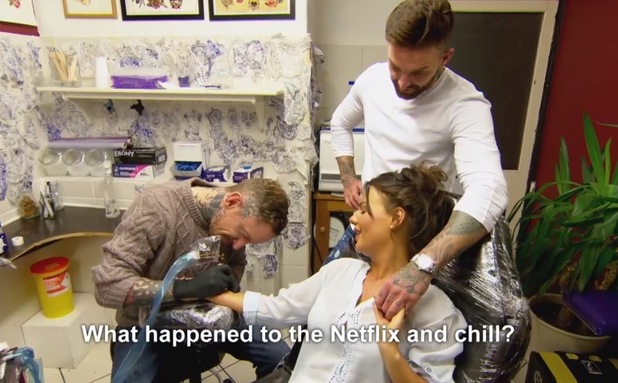 Not from Chantelle who said: "The biggest regret of my life is [getting a tattoo] of my ex-boyfriend. What an asshole. Hence the reason I have a cross through it. I also have Aaron's name but I don't regret that, it's a big memory. I don't regret it at all."
Aaron, however, has a different feeling...
"I did it for a laugh on a date with Chantelle," he said. "I took her to the tattooist and didn't think she'd' say, 'you get my name, I'll get yours.' I didn't want to back down but the next day I was like, 'This is f**king real, it's not coming off!' As soon as I get out of [the house] this is getting f**king lasered off. I've never had a girl's name on me in my life and I never will again!"
Oh dear.
Chantelle summed it up saying: "The moral of the story is don't get your lad's name tattooed on you because you're going to regret it in the end."
Watch the cast discussing tattoo regrets below: