Jodie Marsh may be going through a split from husband James Placido but she's told fans she's remaining positive and looking forward to what the future may bring.
Alongside an Instagram photo of her looking bright and cheery, she said: "I've got a cat on my lap, a new tattoo, new job offers on the table and life is going to be absolutely sweet.........."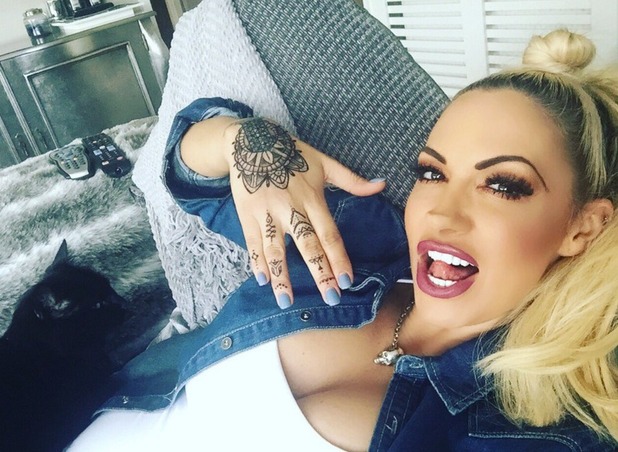 Animal lover and activist Jodie showed off her
brand new Henna hand tattoo
in the snap, which she had done over the weekend. Despite having numerous inkings, she admitted: "I'm hard when it comes to pain but my god, this hurt!!"
Jodie, 37, shocked fans this month when she announced her
marriage had ended
. It came as a surprise to many as she and James had seemed blissfully happy in social media photos uploaded just before the news.
"Of course this has been tough. It's actually been one of the worst weeks of my life! But I'll be darned if I'm going to sit here crying over a man and I'm NOT going to fall apart," she told fans last week.
"I need to carry on as normal and I need to keep busy (and if keeping busy means taking pictures of my care bear onesie then so be it). I haven't come this far in life to be knocked down and made to feel crap! I have ten amazing animals who need me and who are now getting even more love than ever before and I am enjoying catching up with friends. I'm a fighter; you know this."
Jodie added: "I will always be ok, no matter what life throws at me."
She revealed yesterday she'd been having exciting talks with TV companies about making more documentaries, which could air on channels other than TLC, where her previous programmes had been made.