Kim Kardashian West publicly showed her support for brother Rob's engagement to Blac Chyna yesterday, joining them for lunch in Los Angeles.
The trio were pictured walking together to Nate 'n' Al restaurant on Tuesday (26 April), shutting down speculation the Kardashian Jenner clan aren't too keen on Rob and Blac's plans to marry.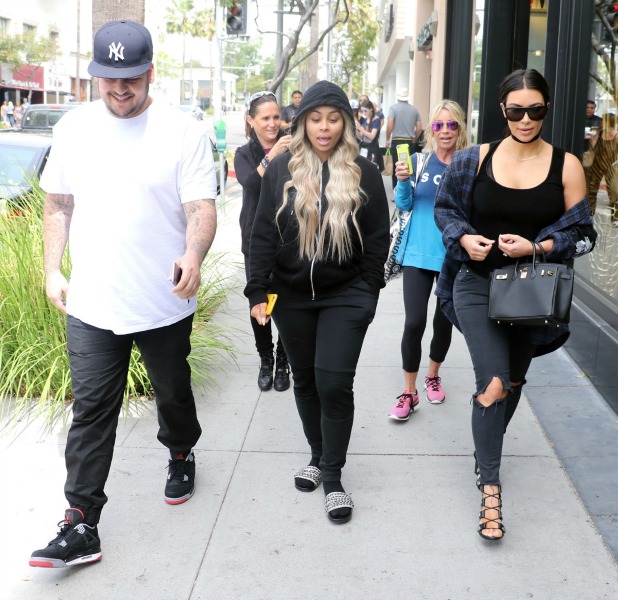 A source told
E! News
: "Kim and them were just sitting at a booth and they looked like they were having a good time. They were talking directly to each other, not looking away or anything, so they were engaged in a conversation all of them. Everyone seemed happy and they were really nice."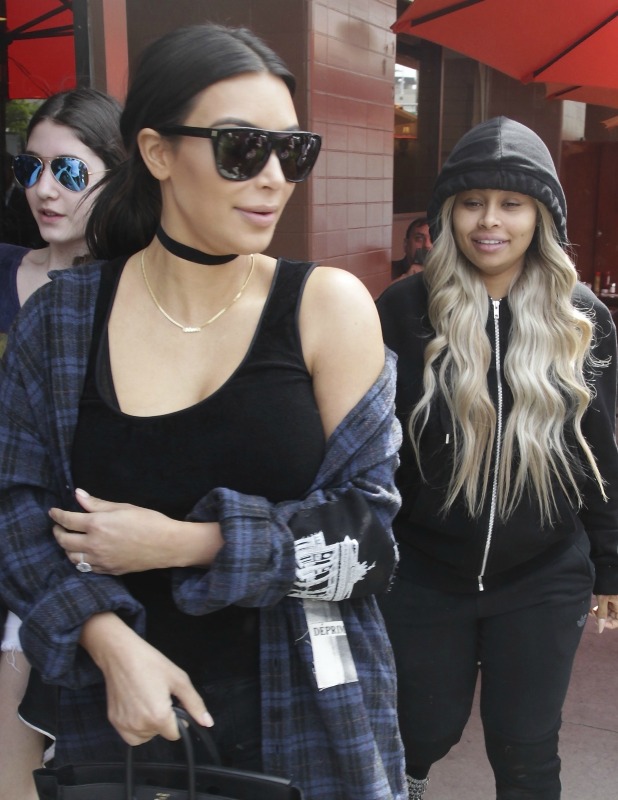 Rob and Blac started dating at the start of the year and announced an engagement in April.
In a twist, Blac has a son with rapper Tyga, who is now dating Kim and Rob's youngest sister Kylie Jenner, while Blac also used to be close friends with Kim. She and Tyga attended Kim's wedding to Kanye West together.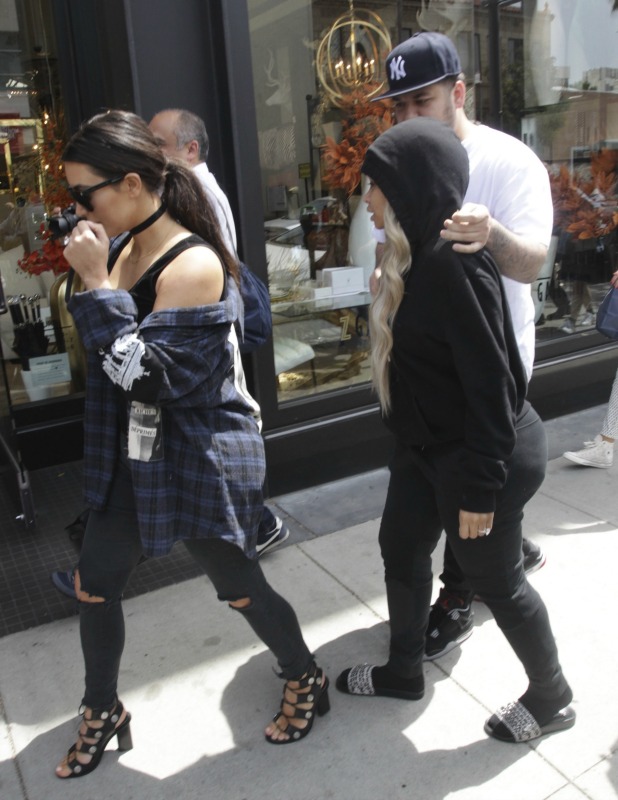 Yesterday was the first time
Kim had been seen with the couple since their engagement.
There have been numerous rumours that the Kardashian Jenner clan were concerned about the engagement, and eyebrows were raised when
none of them publicly congratulated the couple
when the news was announced.
Since then, however, we've seen
Blac and Kylie hanging out on Snapchat,
while Rob has insisted his family are happy for him and pleased to see him so happy with Blac.