They've shared sizzling chemistry all series so perhaps it's no surprise Scotty T and Chantelle Connelly are kissing again in the next episode of Geordie Shore.
Chantelle was a newcomer this series and immediately caught the eye of Scotty. They
began flirting up a storm and sharing a few cheeky snogs
... but nothing else, much to Scotty's disappointment.
That was what majorly derailed their blossoming romance a couple of episodes ago.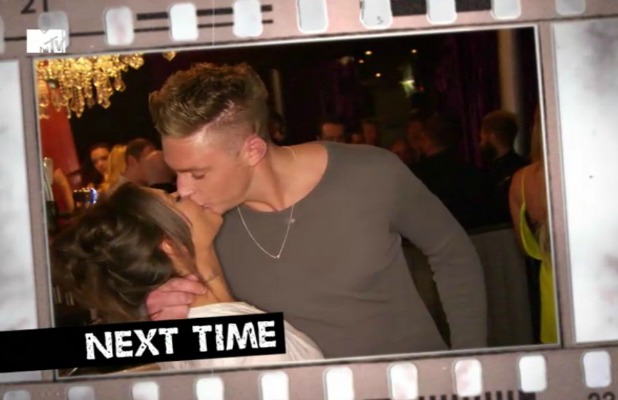 If you remember, another newcomer,
Marty McKenna, joined the house
and set his sights on Scotty, but Scotty told him he and Chantelle were kind of a thing, although he'd ditch her if they didn't sleep together within the next few days. Ouch.
Marty used that info to his advantage with Chantelle, telling her what Scotty said
. Needless to say, she was not too happy and promptly threw a drink over Scotty.
"Marty told us that Scotty told him if I didn't shag him in the next couple of days he would f**k us off. What an absolutely cheeky bastard," she said. "No, mate, you're not getting in my knickers that easy. So I went out and f**king soaked him right in the face. It was a proper belter. That's him ditched, go dry yourself son."
In last night's episode, Scotty hooked up with a mystery blonde at the club, and gave
Marty a shoutout for flirting with Chantelle
and taking her off his hands. Chantelle, however, was happy to flirt with Marty but wasn't giving him anything else. "I was happy to flirt with Marty to wind up Scott but there is no way I am necking on with him."
Chantelle said seeing Scotty on the pull didn't bother her and she was glad Marty had told her the truth as she now saw Scotty's "true colours."
But things do a U-Turn in next week's episode, as a preview shows Chantelle and Scotty back in each other's arms. Will they go all the way? We'll find out next Tuesday at 10pm on MTV.