Chloe Ferry has admitted she was gutted to see Marnie Simpson kissing Marty McKenna in tonight's Geordie Shore.
The gang were shocked to see
Marnie and Marty kissing at the club
, given Marnie's history with Aaron Chalmers and Marty's history with Marnie's best friend Chloe Ferry.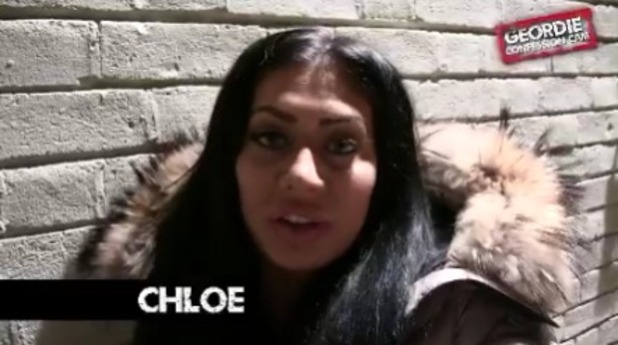 Speaking to Confession Cam the morning after, Chloe said: "It's not the fact they kissed or flirted, it's the fact she's supposed to be my best friend and I would never do that to her. She knows me and Marty have had a bit of history and you shouldn't do that to your best friend."
Chloe added: "She's been laughing about it in the room. Why would she be laughing? You just lost two of your best friends. You shouldn't do that!"
That's a reference to Charlotte Crosby getting involved in the row.
Char leapt in to defend Chloe and because she's still a
bit sore about Marnie previously sleeping with Gaz Beadle
. It led to a massive row between
Charlotte and Marnie that led security and co-stars to intervene
and separate them.
Meanwhile,
Marnie has said she was drunk when the kiss happened
and it was completely innocent.
She said booze and anger at Aaron fuelled the snog: she was mad with Aaron for getting a fake tattoo of her name on his back. He did that after
getting a real tattoo of Chantelle Connelly's name
when he was trying to woo her away from Scotty T, much to Marnie's anger.
Watch the clip below for Marnie, Charlotte and Chloe's reactions to the row.
Geordie Shore on Tuesday at 10PM, only on MTV.