Marnie Simpson has insisted her kiss with Geordie Shore co-star Marty McKenna was completely innocent.
On tonight's show, the
returning reality star puckered up to newbie Marty at the club
, fuelled by booze and her becoming annoyed at Aaron Chalmers for getting a fake tattoo of her name on his back.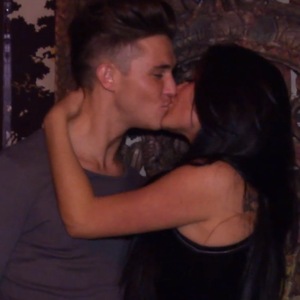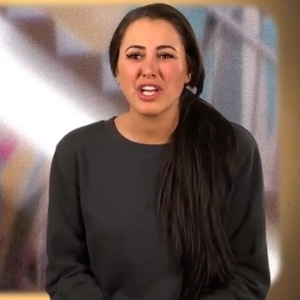 It all led to a MASSIVE row with Chloe Ferry – who has history with Aaron – and Charlotte Crosby, who rushed to Chloe's defence and is
still seething from Marnie sleeping with Gaz Beadle
in a previous series.
Speaking to Confession Cam, Marnie said: "Quite stupidly I kissed Marty because I was drunk, but only because Aaron got this stupid sticker tattoo of us and I felt mugged off."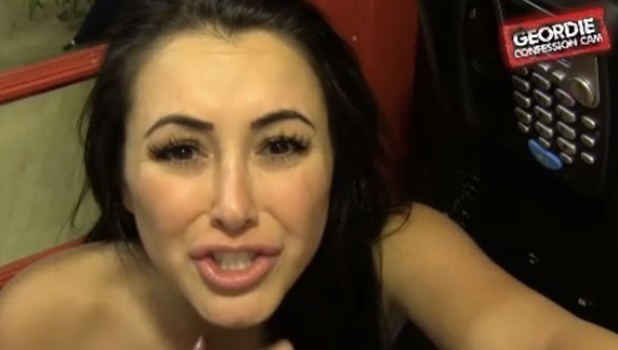 Aaron got the tattoo as a joke surprise, stemming from Marnie's earlier horror when she learned he'd
previously had newcomer Chantelle Connelly's name tattooed on his body
when he was trying to woo over away from Scotty T.
Marnie continued: "Charlotte attacked us and called us a two-faced sl*g. I don't know what her deal is. She's supposed to be my friend as well as Chloe's so I don't know why she's done that. I feel a little upset I've fallen out with Chloe as she's my best friend in here."
She added: "I just feel all of them ganged up on us for no reason. It was innocent. You could see that I was just angry at Aaron. There was nothing in it when I kissed Marty."
The
girls have since made up, however, as Marnie tweeted today
: "I don't think I can bear watching Geordie Shore tonight :( hate hate hate fights NEVER AGAIN :( love you char."
Charlotte replied: "NEVER EVER AGAIN! love you more than anything."
Phew!
Watch the clip below for Marnie, Charlotte and Chloe's reactions to the row.
Geordie Shore on Tuesday at 10PM, only on MTV.