Katie Price has a rule: never lend money to friends.
The mother-of-five said on today's
Loose Women
that she's no longer comfortable with lending cash to pals in need – adding everyone seems to assume she's "minted" because she works in showbiz.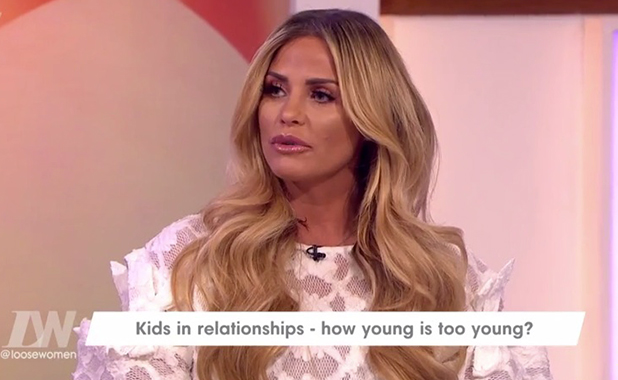 "I would never, ever lend money to friends again," she said, recalling a story from her early modelling days in the 1990s.
"When I started at Page Three, everyone thought I was minted. You know how much I got? I actually went home with £30. After you paid your agency, tax, travel, £30 is what I got. Every time I went out, people would say, 'You're minted now, you can buy us a drink.'
"It took me three years before I was in front of myself. In this industry, people automatically think you're minted. I've been in the Rich List before. How do they know what I have in my bloody bank? You have no idea!"
Watch the panel discussion below: