Fans have been left slightly confused over the status of Louise Thompson and Stephanie Pratt's friendship.
Following a dramatic
Made In Chelsea
episode for Steph, where
Lucy Watson said she no longer wanted to be friends with her
, Steph took to Twitter to say that friendship shouldn't be thrown away so easily.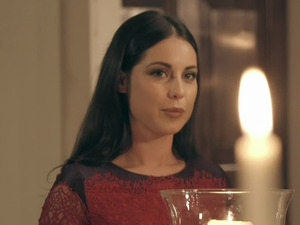 An hour and a half after the episode had ended, Steph tweeted: "A nice group chat before bed w @BinkyFelstead @RosieFortescue @LouiseAThompson. We r too good of friends to let the past affect our present!"
But fans were confused, as two hours earlier, Louise appeared to hit out at Steph while she watched the episode back.
Seemingly referencing Steph in tears during her confrontation with Lucy, Louise wrote: "I have never fake cried, I'm not an actress," followed by "fake cry".
When
Lucy referenced Steph, saying some people make themselves "look like the victim"
, Louise directly responded with a crocodile emoji saying "[crocodile] tears."
What's more, Steph had also favourited tweets from fans slagging off Louise.
One read: " Louise is the biggest hypocrite going whys she getting mad at @stephaniepratt."
Another said: "Someone needs to knock the @E4Chelsea girls off their high horse, shame on @LouiseAThompson for her hypocrisy towards @stephaniepratt."
Confused much?!
During the show, Steph had a disagreement with Louise and Rosie Fortescue over those
Alex Mytton "cute" comments
. (Steph had said she saw Alex as an "option" but claims she was unaware that he was still in a relationship with Nicola Hughes).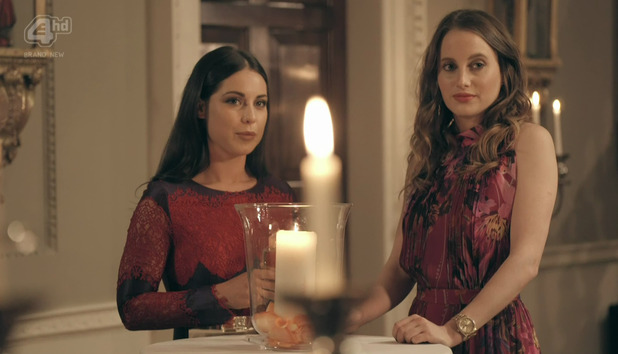 "I just don't know how you can brush that under the carpet," said Louise.
But a surprised Steph said: "I feel like you guys are mad at me."
Louise, who said she hadn't heard from Steph in a while, said she felt like a "second rate friend" because Steph only talked to her once she fell out with Lucy.
But with the conversation not getting anywhere, Louise said: "I need to stay the f**k out of it. It's just a difference of opinion."
Earlier, after bumping into Alex during a run, Louise said: "Have you guys always had some little thing? Like chemistry? It'll be weird if she's always fancied you and has just decided to say it now that you and Nicola are going through a rocky time."
Made In Chelsea
- Mondays at 9pm on E4
Try Reveal's digital edition on iPhone & iPad. Subscribe now & never miss an issue!