Marty McKenna gets warned by the boys not to be a "grass" in tonight's episode of Geordie Shore.
Having made his arrival to the house last week, Marty was left annoyed when two girls he was hoping to spend the night with left the gang's house party.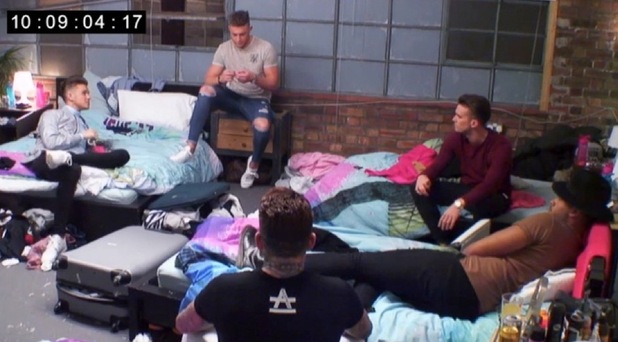 So he then decided to turn his attention to co-star Chantelle Connelly, but Scotty T instantly saw red.
Using some underhand tactics,
Marty told Chantelle that Scott was going to ditch her the next day if she didn't sleep with him
. Cue Chantelle throwing a drink over Scott, and Scott chucking a drink at Marty, which ultimately led to Gaz and Marty in a scuffle.
With Chantelle still on his mind, tonight's episode sees Marty say he is going to "work my magic tonight and get in her knickers".
But Scotty is still unimpressed with Marty's behaviour: "What's pi**ing me off is Marty has come in here, dropped me in it and it f*cked things up with me and Chantelle."
With all the boys in the bedroom, Marty asks Scott: "So why did you swing at us?"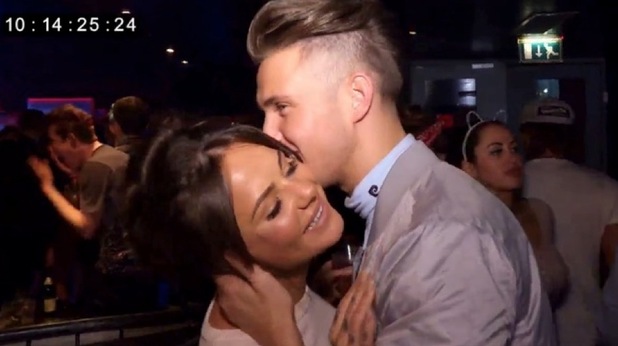 Scott tells him: "I was more pi**ed off. The lads tell people things in this room. You shouldn't be a little grass."
Gary then takes the opportunity to tell Marty a few house rules: "If you want to pull Chantelle, fair enough. Fair game," says Gary. "Don't use things that we're saying and drop them in to try and get her."
Taking on board their comments, Marty says: "Fair enough lads. I don't know how things work in this house but I know I will neck on with Chantelle."
Later, while out clubbing, Marty tries his luck with Chantelle in a club.
But as he leans in to kiss her, Chantelle pulls away, telling the camera: "Hold on, this is a bit much. I was happy to flirt with Marty to wind up Scott but there's no way I'm necking on with him."
And it seems like Marty is taken aback too: "I actually thought I was in there. The lads are going to think I'm a pure f*cking idiot."
Later in the episode, things take a turn for the worse when
Marty ends up sharing a kiss with Marnie Simpson
, which leaves Chloe Ferry livid, and sees
Marnie in a huge fight with Charlotte Crosby
. Although, the
girls later kiss and make up
. Drama, drama, drama!
Catch Geordie Shore tonight - Tuesday 26th April at 10pm - only on MTV