Charlotte Crosby apologises to Marnie Simpson following their huge fight in the Geordie Shore house.
Tonight's episode sees the girls fall out big time when Charlotte leaps to Chloe Ferry's defence after Marnie kisses Marty McKenna in a club.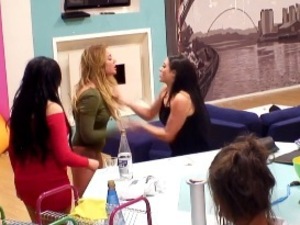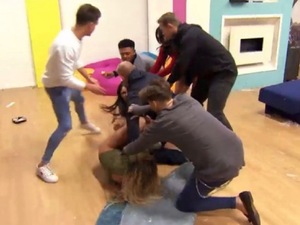 For Charlotte, Marnie "breaking girl code" brings up some old feelings about Marnie's previous fling with Char's on-off lover Gaz, and it ends up with
Char and Marnie in a physical fight with security breaking them up
.
The next day, as punishment, Anna demands that Char and Marnie stay in the house and bans them from drinking, but the others are free to go out.
With it being only the two of them in the house, Charlotte goes down to Marnie to clear the air.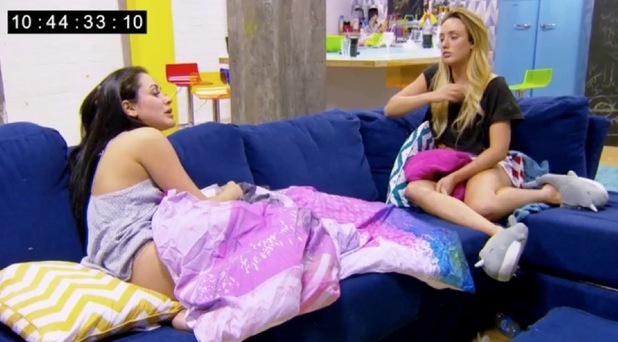 "I don't understand how you were so quick to jump on me?" Marnie asks Char.
But Char tells her: "I don't know, Marnie. I can't tell you. I was drunk. I'm sorry for doing it and I'm embarrassed by my behaviour."
Charlotte tells the camera that she and "Marnie have come a long way. I class her as a sister. There's a friendship worth salvaging."
Marnie says that sometimes she feels like she gets "attacked more than anyone else" when she does something.
Also mentioning her past with Gary, Marnie asks why Charlotte always brings it up.
But Charlotte says that's how she related herself to Chloe's situation. She tells the camera: "There was a time in the past where I hated her for getting with Gary but it's not like that now."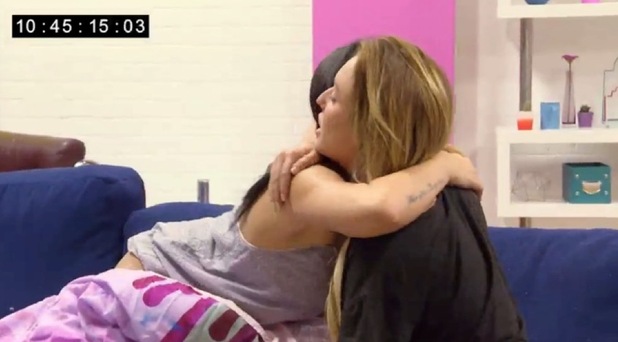 With Marnie agreeing that everyone was "very drunk", the pair hug it out on the sofa.
"This all boils down to us being absolutely f*cking mortal," says Marnie. "Just blame the drink. I feel so bad that me and Charlotte got physical, but at the end of the day, we're sisters and sisters fight sometimes."
Catch Geordie Shore tonight - Tuesday 26th April at 10pm - only on MTVTry Reveal's digital edition on iPhone & iPad. Subscribe now & never miss an issue!