Tonight's episode of Geordie Shore sees Marnie Simpson tell Aaron Chalmers she was drunk when she dropped the L-bomb on him.
To recap, in the last episode Aaron asked Marnie if she was going to go out on the pull, and
she blurted out that she loved him
.
Stunned, he replied saying she had nice hair, before telling her that he loved her too.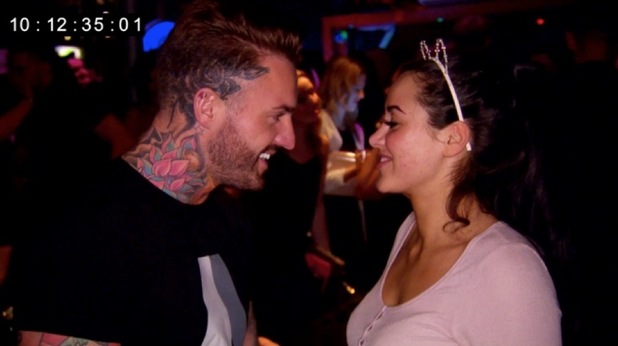 Still surprised by her admission, in tonight's episode Aaron tells Gary: "Marnie…f*cking hell, dropping the L-bomb on us. Last time to you I was like 'of course I'm going to pull', and to her I was like 'no I don't want to pull', do you know what I mean?"
Aaron then tells the camera: "I'm talking to Gaz and I'm still in a bit of a shock about Marnie dropping the L bomb last night. She did catch me off guard but I am happy that she did say it."
Later, while out at a club, Aaron grills Marnie about it, and she tells him: "I don't know, I was just drunk."
Aaron tells the camera: "She blames the L bomb on being drunk, which suits me. As long as we're ok and we can still crack on."
Marnie also thanks Aaron for not "taking advantage" of her while she was "drunk" in the house. "That was a nice thing to do," she says.
Pleased, Aaron says he hopes it has scored him some "major brownie points".
Later on, Aaron decides to get a tattoo - well, a fake one - of Marnie's name on his back. He knows that she is still annoyed that he got Chantelle's name tattooed on his wrist, but is hoping Marnie will see that he does really like her.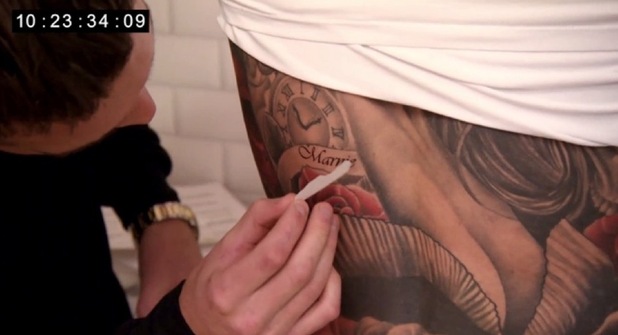 Only, it doesn't go down too well at all.
Speaking to the camera before unveiling his new tattoo, Aaron says: "It's time to show my fake tatt to Marnie and I'm not going to lie, I am absolutely sh*tting myself."
And when Aaron pulls Marnie aside in the club, she doesn't react how he expects...
Instantly spotting that it's fake, she tells him: "That's made us angry! It's embarrassing."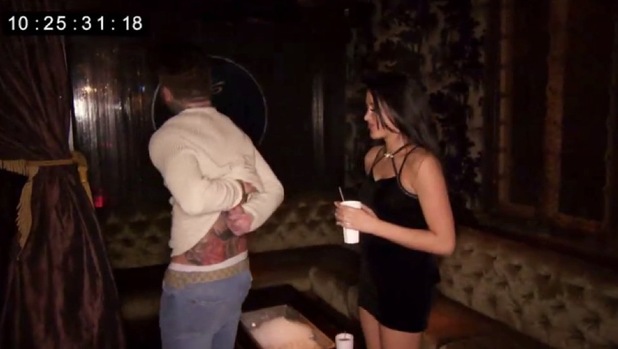 Trying to make the situation better, Aaron says to Marnie: "If things went further than I would get it."
Only that seems to anger Marnie even more: "If things went further? You've got Chantelle on your wrist!"
Marnie then walks away from Aaron, saying to the camera that "there's only one way to get over this, pass the f*cking vodka."
Catch Geordie Shore on Tuesday 26th April at 10pm, only on MTV!