Chanelle Hayes has responded to critics after she was recently photographed on holiday showing a fuller figure.
Chanelle, who appeared on
Big Brother
in 2007, denied claims that she had put on weight to release a fitness DVD.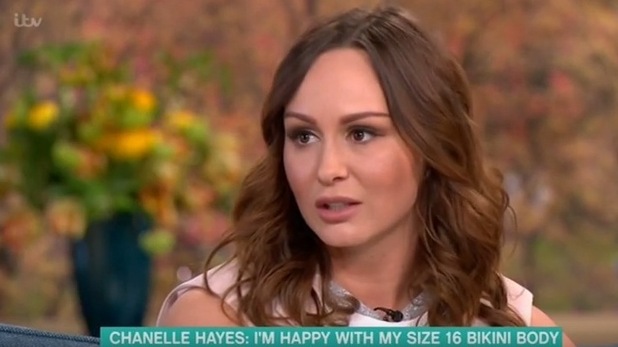 The 28-year-old said she's happier than ever as a size 16 and has no intention of slimming down for now.
"I must admit, maybe lime green isn't my colour," began Chanelle, who went to Alicante with her son in the Easter holidays. "But I genuinely thought I looked OK that morning when I left the house."
Admitting that she has been at both ends of the spectrum, Chanelle, who is now a size 16, said she used to be unhappy when she shed weight for DVDs.
"I do eat in moderation, I don't binge on foods all day long, but my body's more sensitive to foods than other people's bodies," Chanelle said, as she received a grilling from hosts Phillip Schofield and Holly Willoughby.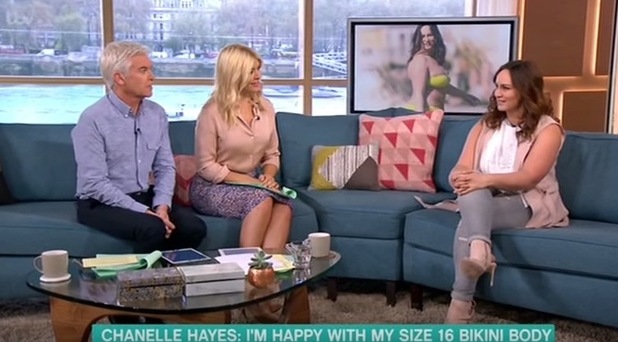 Talking about her slimmer days, where she was promoting a slimming tablet, Chanelle revealed: "The deadline was so short. I had about three months to lose four stone. I didn't even follow their particular plan because it was just so quick.
"I was on about 400 calories a day and I was evil to everybody. It was awful. I didn't speak to anybody for like four months, I was at the gym for about three hours a day, it was horrible, awful."
Chanelle, who is now a make-up artist, said this affected her son too: "I was moody all the time. I wouldn't take him to the cinema because I wouldn't let him eat sweets or popcorn. He was basically on a diet with me and that's not fair, he was only three years old at the time."
Now, she said she doesn't want to struggle to maintain something that is not maintainable.
"I don't think I look hideous, I think I look nice," she said.
Phillip mentioned one of Chanelle's tweets before Christmas, where she said: 'If someone offered me a DVD I would jump at the chance of earning pounds. Who wouldn't.'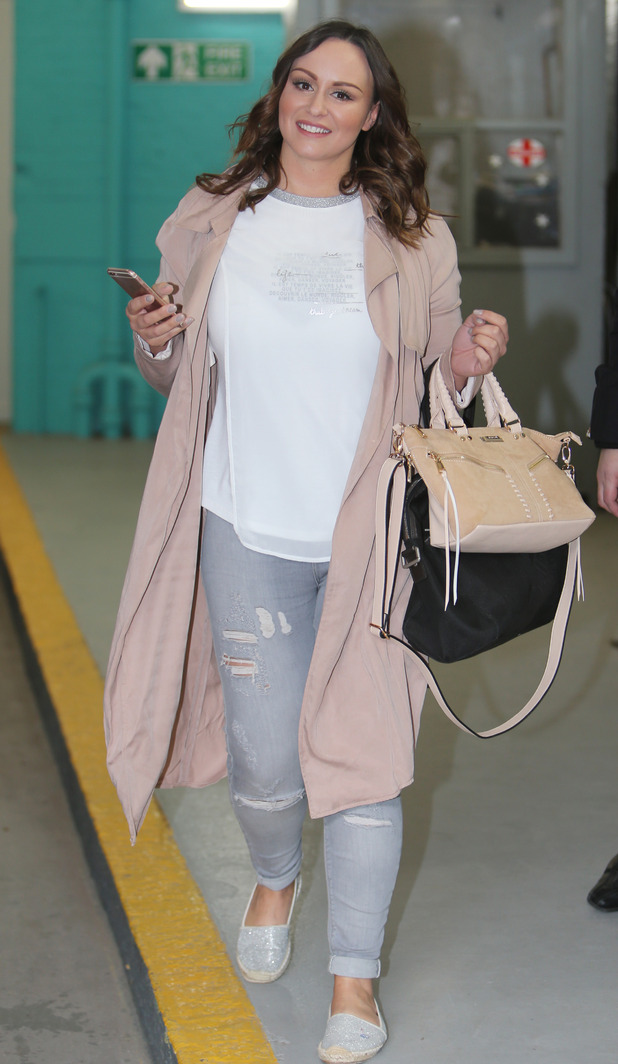 Chanelle said that as a single parent, she needs to provide for her son, but said: "I'd make sure that it was achievable for people like me otherwise I wouldn't be interested in doing it."
She said if she wanted to lose weight in the future, then she would potentially do a DVD: "To be honest, I'm fine with the way I am, I'm really happy."
Phillip continued to grill her, asking: "You can categorically promise that you haven't put on weight and had those pictures taken for a future DVD?"
But Chanelle told him that this is simply not the case. She said still goes to the gym four times a week, saying women "should be happy" whatever size they are.
Try Reveal's digital edition on iPhone & iPad. Subscribe now & never miss an issue!