Jodie Marsh has unveiled a new hand tattoo - and despite being used to getting inked, she admitted that this one hurt a lot.
Showing off the Henna design via Instagram, Jodie told her followers that she was still in a lot of pain and was waiting for the swelling to go down.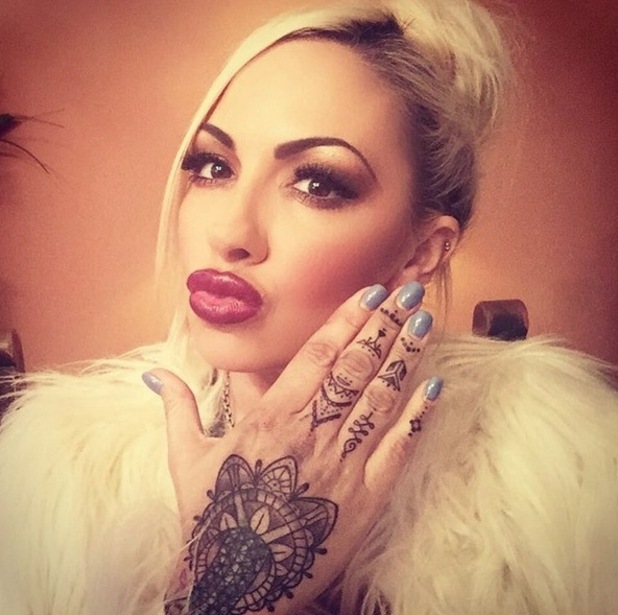 Jodie wrote on Sunday night (24 April): "I'm off to bed now but I'll leave you with a pic of my new hand tattoo I had done yesterday. It's all dirty and swollen but I LOVE it!!! Still got more to add to it too! And let me tell you; I'm hard when it comes to pain but my god, this hurt!!"
Jodie's new hand tattoo follows a roller-coaster week where she announced she and husband James Placido have ended their marriage, eight months after they tied the knot in Barbados.
Talking about her split,
Jodie said last week
: "Of course this has been tough. It's actually been one of the worst weeks of my life! But I'll be darned if I'm going to sit here crying over a man and I'm NOT going to fall apart.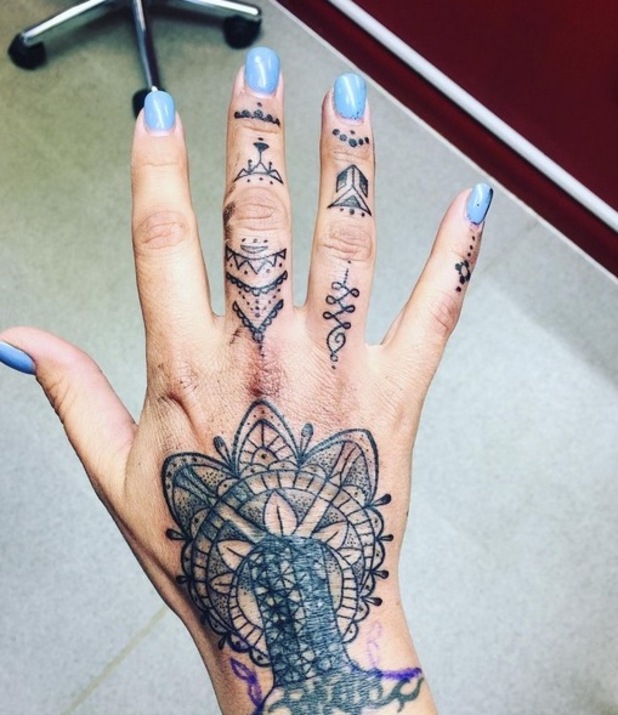 "I need to carry on as normal and I need to keep busy (and if keeping busy means taking pictures of my care bear onesie then so be it). I haven't come this far in life to be knocked down and made to feel crap! I have ten amazing animals who need me and who are now getting even more love than ever before and I am enjoying catching up with friends. I'm a fighter; you know this."
Jodie added: "I will always be ok, no matter what life throws at me."
She has since r
evealed plans to have a baby by sperm donation
. Despite previously saying was in no rush to start a family, Jodie said last week (21 April): "The future is this: I'm making 2 more shows for @tlc_uk then I'm going to revisit having a baby via sperm donation #itsallaboutME."
Try Reveal's digital edition on iPhone & iPad. Subscribe now & never miss an issue!