Stevi Ritchie and Chloe-Jasmine Whichello have got all cryptic over their recent split, fuelling speculation a reunion could be on the cards.
Earlier this week,
Stevi and Chloe confirmed they have put their wedding plans on hold
after reports surfaced claiming the pair have split. The couple, however, denied they have permanently split and a rep blamed Stevi and Chloe's "busy schedules" as the reason behind their break.
Since then,
Stevi has shared a photo of himself and Chloe on social media
(he didn't reveal whether this was an old photo or new) and both have shared cryptic quotes with their fans online.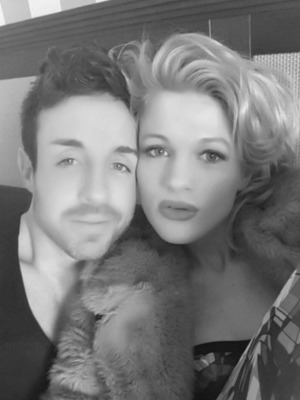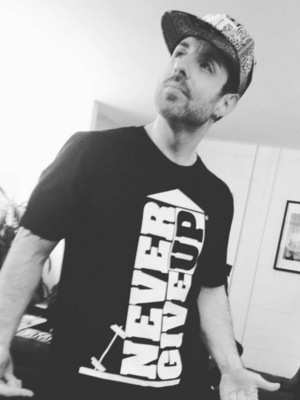 Following on from the photo of himself and fiancée Chloe, Stevi sparked rumours the
Celebrity Big Brother
stars could get their relationship back on track with a new selfie.
In his picture, he is wearing a t-shirt with the slogan 'never give up' written across it and he added a Bruce Lee quote alongside his post. It read: "If you think a thing will be impossible, you will only make it impossible."
Chloe, meanwhile, shared a quote to her own Instagram account that read: "P.s there's hope." She added the hashtags: "#fightharder #hope #belief"
The duo put on a united front against recent claims suggesting their relationship had 'turned toxic.' Chloe tweeted out against such reports and said: "The truth you know contradicts the lies they live. These 'sources' are as valuable as tomato ketchup and mayonaise ;)."
Stevi re-tweeted her tweet.
The truth you know contradicts the lies they live. These 'sources' are as valuable as tomato ketchup and mayonaise ;)

— Chloe-Jasmine (@CHLOEJASMINEW) April 20, 2016
He has also revealed
the pair are "trying to sort things out" between them.
Breaking his silence on the matter, Stevi recently told The Mirror: "We just have our ups and downs and Chloe has been feeling the pressure too. We've not split, we're just trying to sort our lives out."
He admitted having a long-distance relationship had put pressure on their romance and added: "I have been a bit nasty with things I might have said at the time. We all do it. We're all human. [But] we still very much love each other. We're very much in love still."
Stevi insisted the pair are still "meant to be."
He and Chloe announced they had got engaged
in July last year.
For exclusive competitions and amazing prizes visit Reveal's Facebook page NOW!