Katherine Heigl has admitted she regrets making negative comments about her blockbuster movie Knocked Up, which co-starred Seth Rogen.
The former
Grey's Anatomy
actress described the 2007 comedy as "a little sexist" in an interview with Vanity Fair, saying: "It paints the women as shrews, as humorless and uptight, and it paints the men as lovable, goofy, fun-loving guys. It was hard for me to love the movie."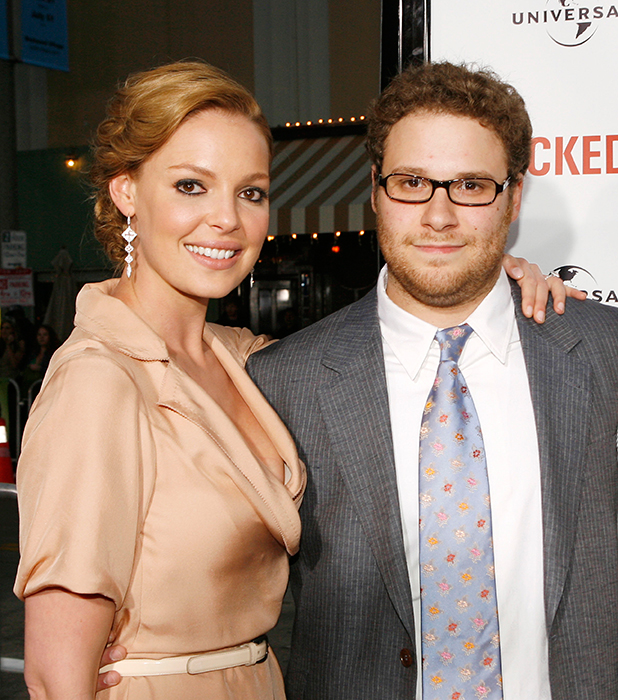 But now, speaking to Howard Stern, she insisted she hadn't meant to criticise the movie or offend Seth and director Judd Apatow.
"I liked the movie a lot. I just didn't like me [the character]," she said. "She was kind of like, she was so judgmental and kind of uptight and controlling and all these things and I really went with it while we were doing it, and a lot of it, Judd allows everyone to be very free and improvise and whatever and afterwards, I was like, 'Why is that where I went with this? What an a**hole she is!'"
Katherine went on to say it was "dumb" to criticise the movie, even if she hadn't meant it to come out the way it did. She said instead of picking up the phone to Seth and Judd, she went the public way instead.
"I did it publicly instead and kind of tried to say, look, this was not what I meant and this was an incredible experience for me and they were incredibly good to me on this movie, so I did not mean to s**t on them at all. I've thought about like, writing a note. I feel embarrassed. I don't want it to feel insincere on any level."
Katherine added that she would love to do another movie with Seth but she didn't think he would want to work with her.
"I ran into [Seth] at a restaurant [six or seven years ago] and I didn't quite realise that it was as serious as it was," she recalled. "I walked up like, 'Hey, guys!' And they were like very, like, [cold] and I was like, 'Oh, you're really mad, I didn't realise that it was that bad. I get it. It was immature and dumbass."