WWE legend Chyna has died, aged 45.
The iconic wrestler – real name Joanie Laurer - passed away "peacefully" at her home in Redondo Beach, California, according to her manager.
A statement posted to Twitter read: "It is with deep sadness to inform you today that we lost a true icon, a real life superhero. Joanie Laurer, AKA
Chyna
, the 9th Wonder of the World has passed away. She will live forever in the memories of her millions of fans and all of us that loved her."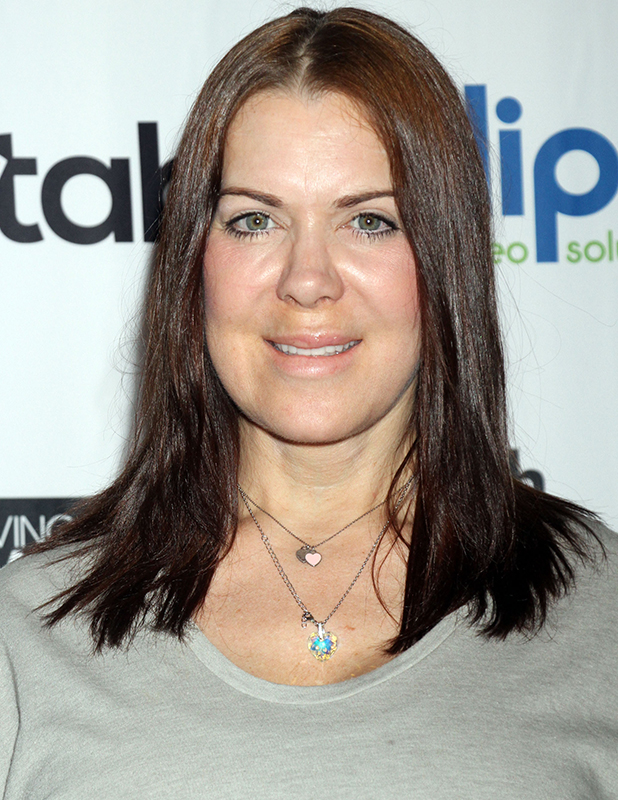 Cause of death has yet to be confirmed but police said there is no indication of foul play.
A statement from police claims a friend called 911 to report she hadn't heard from Chyna for a "few days" and when she went to check on her friend, she was not breathing. "Officers arrived on scene and discovered a deceased female inside the location. There are no indications or signs that the death was a result of foul play. From the preliminary investigation, it appears that the deceased passed away prior to being discovered by the friend.
"The exact nature and cause of the death, as well as the general time of death is under investigation by the LA County Coroner's department," added police.
"Events leading up to the death of Joan Lauer is under investigation by the Redondo Beach Police Department to assists in the determination if the death was natural or accidental. Further details of the death investigation are not being released at this time."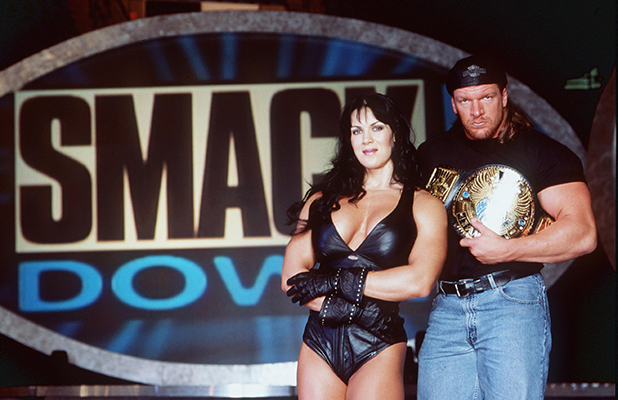 For those who watched WWE she was a true icon who pushed the boundaries in the ring. Dubbed the 9th Wonder Of The World for her incredible strength and stature, she was the only female to win the then-WWF Intercontinental Championship, the first female to compete in Royal Rumble and King of the Ring, and won several matches against her male competitors.
She left WWE in 2001 and went on to wrestle for other organisations. Outside the ring, she posed nude for Playboy – which was worked into a storyline featuring Right To Censor – and appeared in a porn movie called
1 Night In China
, followed by a further five adult features.
Her autobiography,
If They Only Knew
, was released in 2001. She also appeared in several TV shows including
Sabrina The Teenage Witch
, playing a woman faking injury to get compensation from Sabrina after a car collision. She also took part in
Celebrity Rehab
's first series, admitting she struggled with alcohol abuse.
Among those to pay tribute was WWE's Chief Brand Officer - and wrestler - Stephanie McMahon, who tweeted: "I just heard the tragic news that @ChynaJoanLaurer has passed. She was truly a pioneer in our industry, and she will be missed. #RIPChyna."
I just heard the tragic news that @ChynaJoanLaurer has passed. She was truly a pioneer in our industry, and she will be missed. #RIPChyna

— Stephanie McMahon (@StephMcMahon) April 21, 2016
My prayers go out to Joanie Laurer and her family. It's very sad to hear this news. Chyna was revolutionary for women in wrestling.

— Nattie (@NatbyNature) April 21, 2016
I can't believe @ChynaJoanLaurer is gone. I'm grateful I was able to tell her how amazing she was to me. #ToTheCelloPlayingAngel #RIPChyna

— Melina (@RealMelina) April 21, 2016
RIP Chyna Joanie Laurer. You were a pioneer for women in this industry. You were always so nice to me when we would cross paths. God bless.

— Abyss (@TherealAbyss) April 21, 2016
I had been in contact recently with @ChynaJoanLaurer to guest on The Ross Report.

Unfortunately now that will never happen.

RIP Joanie

— Jim Ross (@JRsBBQ) April 21, 2016
Rest easy baby girl! @ChynaJoanLaurer

— GOLDUST (@Goldust) April 21, 2016
@ChynaJoanLaurer May the peace you were seeking put you at rest my friend. So sorry for not seeing the pain @Mania. We've shared so much

— Kevin Nash (@RealKevinNash) April 21, 2016
Shattered glass ceilings, kicked down doors, broke gender barriers, she was an anomaly & untouchable. Rest now-ur legacy lives on #RIPChyna

— Trish Stratus (@trishstratuscom) April 21, 2016
Joanie, I'm so sorry. I will always treasure our friendship and will never forget your kindness to my children. RIP https://t.co/pVV0KjbkFt

— Mick Foley (@RealMickFoley) April 21, 2016
Rest in peace Chyna. So sad. pic.twitter.com/FSkTQVKZHC

— Crystal Hefner (@crystalhefner) April 21, 2016
I'm sure Eddie is welcoming u into God's Kingdom #RIPChyna #RIPEddie RT @maxthephotog: @mexwarrior @ChynaJoanLaurer pic.twitter.com/H5TN0C2zyD

— Chavo Guerrero jr. (@mexwarrior) April 21, 2016