It's been 13 whole years since Sabrina The Teenage Witch went off air but we still LOVE it! In fact, this writer may have all the DVD boxsets and may still watch them on a regular basis... #truestory
The TV show began in September 1996 on the ABC network in the US, before switching to The WB – now defunct – from 2000 until its final episode on 24 April, 2003. Sob! So, what's not to love about
Sabrina
? A cool, super strong female lead, dreamy boys - hello Harvey and Josh! - a talking cat, awesome '90s fashion and a hefty dose of sparkling magic. Obvs!
So, as a
Sabrina
super fan, here's my pick of the 13 best episodes!
1. The End Of An Era
Series 4, Episode 22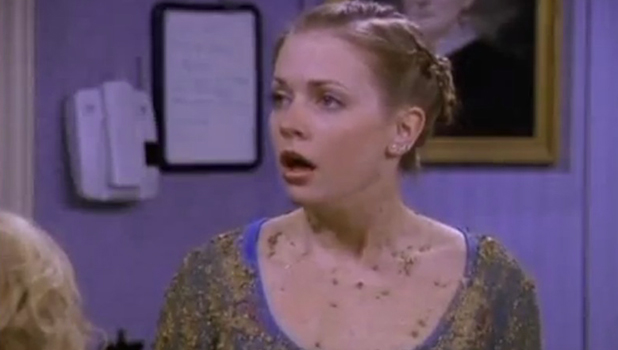 The fourth series finale left us with a MASSIVE cliffhanger: Harvey discovering Sabrina was a witch! Yep, all those spells cast on Harvey over the years took their toll and he was declared immune to any further magic, which meant he had to complete a life or death challenge against Josh purely on his own accord. "I'm beginning to thing he really likes me," mused Sabrina. Er, well, yes...
2. Boy Was My Face Red
Series 3, Episode 2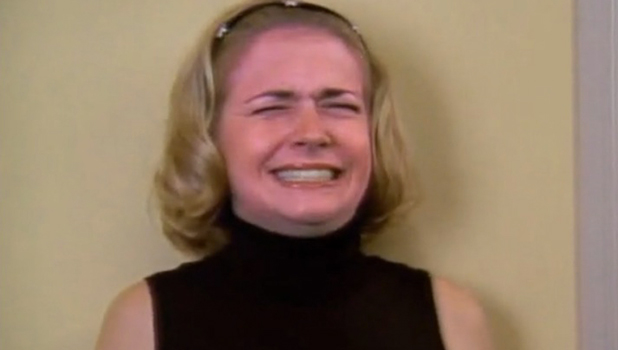 Poor Sabrina! This was the episode we could ALL relate to: when something super embarrassing happens to you in school. For Valerie, it was burping in her crush's face. For Sabrina, it was an unfortunately timed fart during her physics project. In front of the whole class. And Harvey. So embarrassing, right? At least when it happened to us, our face didn't turn beetroot red and stay that way until we'd learned our lesson i.e. "just ride it out." As Aunt Zelda said, "Embarrassment is one of life's lessons and even witches can't escape life's lessons."
3. The Crucible
Series 1, Episode 23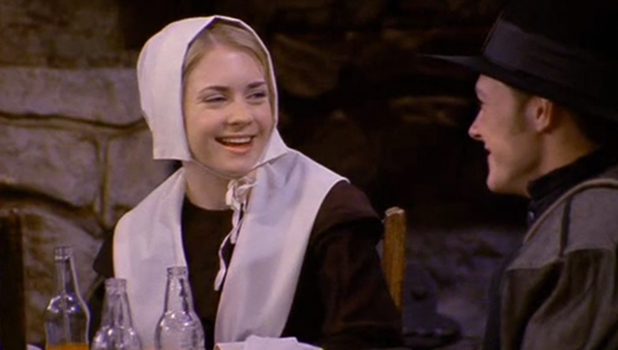 Sabrina didn't want to go on her class trip to Salem because of the witch trial history. Which is quite understandable. But aunts Zelda and Hilda insisted (or just wanted her out of the house for their chill night) and off she went. Once there, the kids were given a card - mortal or witch - and told to play the part. This episode taught us about rumours and picking on people for being different and, as always, Sabrina got the last laugh over mean Libby.
4. Pancake Madness
Series 3, Episode 5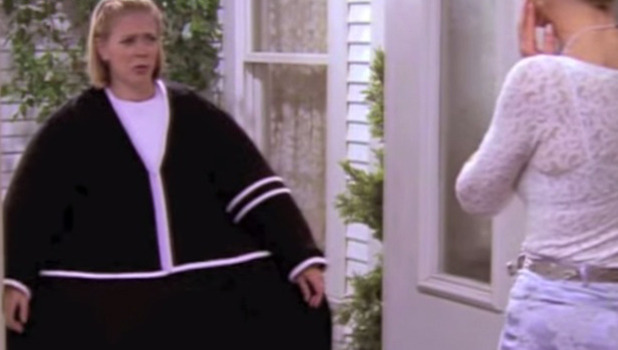 The episode guaranteed to always make you want some hot, fluffy pancakes. It turns out being witches and having an evil twin weren't the only Spellman family secrets: they also had an inexplicable weakness for pancakes that could take over their lives! As poor Sabrina found out when she ignored her aunts' advice and ended up rooting through bins at school and licking people's pancake leftovers...
5. To Tell A Mortal
Series 2, Episode 10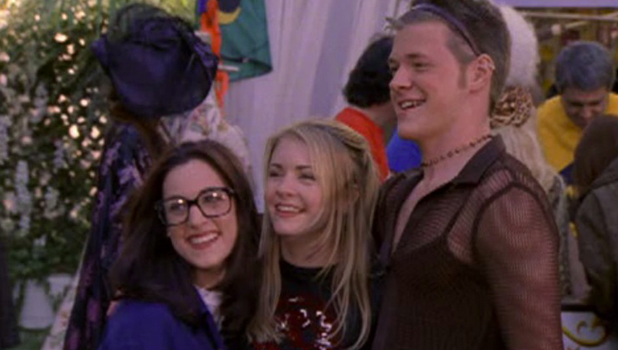 Poor Sabrina lived a Hannah Montana life before Hannah Montana even existed. She was a witch, yes, but she had to hide it from everyone including her BFFs. But in this episode, a special situation allowed her to tell a mortal her big secret knowing they would forget 24 hours later. She told big mouth Valerie who went and told Harvey. Not cool, Val! But it worked out in the end, with Sabrina showing her friends the Other Realm and granting them wishes, even if the whole dancing with Drew Carey thing went totally over our young heads.
6. No Place Like Home
Series 4, Episode 1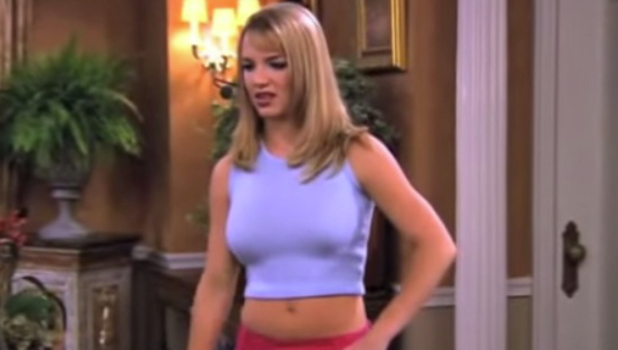 Okay, this may rank purely because of Britney Spears' cameo! After tiring of her Westbridge life and Valerie moving to Alaska, Sabrina starts series four by deciding to live with her witch dad and his new family in Paris. But it meant missing the big Britney concert back home (or being in the car park, anyway), so her dad helpfully zapped Brit in to give Sabrina a private gig. Which was kind of weird for both of them. But turns out Britney's great at dishing out advice, though, as she spoke to Sabrina about loneliness.
7. When Teens Collide
Series 2, Episode 19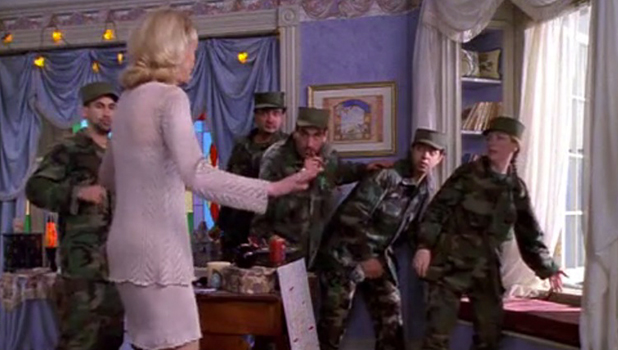 Sabrina was the epitome of goodness. From adopting a grandma to Science Club, she was the Golden Girl of Westbridge. But molecular instability somehow swapped Sabrina and Libby's characters and Sabrina turned into a megalomanic mega biatch instantly. Eek. Of course, former dictator Salem was loving it and persuaded Sabrina to forget about taking over her high school and focus on the world! Too bad the Witches' Council found out.
8. Soul Mates
Series 6, Episode 22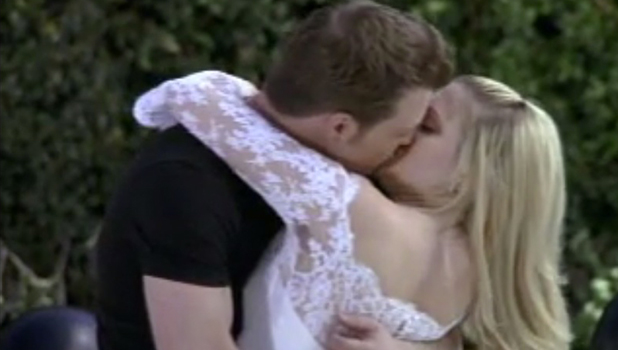 We all KNEW that Sabrina and Harvey were 4-eva and the series finale proved that - literally! We got the happy ending for Sabrina and Harvey we always wanted when she realised Harvey was the only one for her and they ran off together at exactly 12.36: the time they first met way back in series one. But poor ol' Aaron. Getting jilted at the altar. Perhaps they could have realised they were soulmates earlier and saved him the heartbreak? (And cost.)
9. The Four Faces of Sabrina
Series 4, Episode 21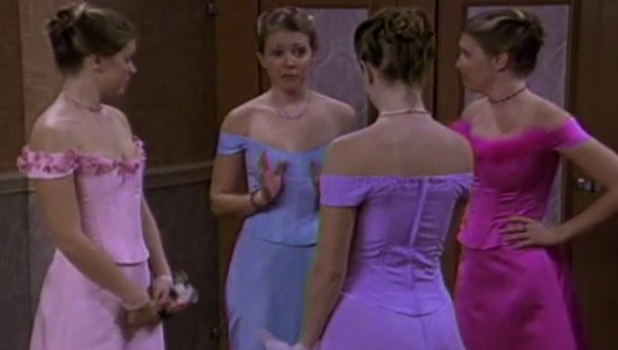 Super smart Sabrina ended up in a pickle when she was accepted to a string of different colleges and was too worried about offending people to reveal what SHE wanted. Harvey wanted her to come to Boston U with her, Josh was championing Emerson, Aunt Zelda was all for ORU and Aunt Hilda was gushing about backpacking. Hence Sabrina split into four people - literally - to please everyone. In the end it was Salem who asked Sabrina: what do you want? (FYI: That was to go to Addams.)
10. Pilot
Series 1, Episode 1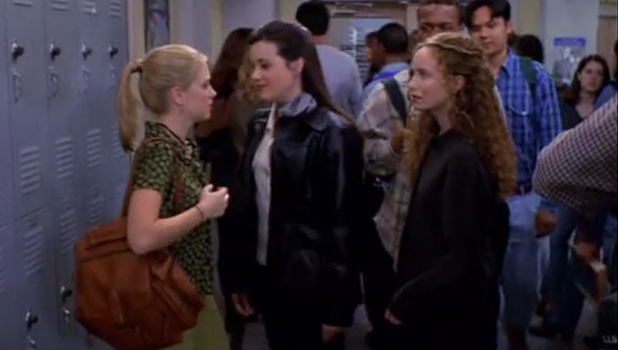 There are some pilots that just, well, aren't very good. Not so Sabrina. The first-ever episode is a masterpiece. Sabrina learning she's an actual witch, trying to fit in at school, accidentally changing Libby into a pineapple, not to mention finding out her cat can talk. Kind of awkward when you think about all the private moments Salem probably eavesdropped on! But being able to turn back time and redo the whole day again... Ah, if only!
11. Sabrina Gets Her License
Series 2, Episode 1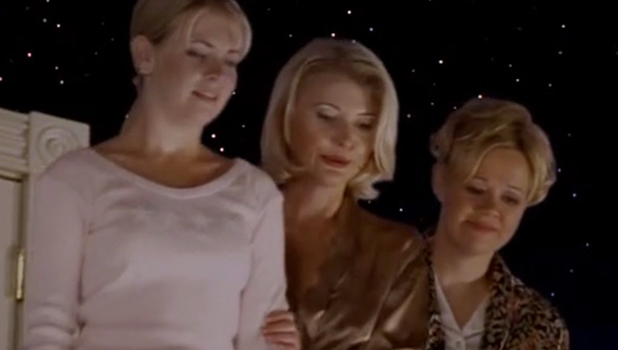 Finally, at the start of series two in a double episode special Sabrina got her Witch's License! Er, kind of… After struggling to juggle Harvey, Valerie and schoolwork with magic, she fails her first attempt at the quiz. So she ends up at Witch Camp with a buzz cut and the Libby equivalent of the magic world. But with a big dance happening at the school cafeteria (glam), what's a girl to do but bust out of the joint?
12. The Band Episode
Series 3, Episode 18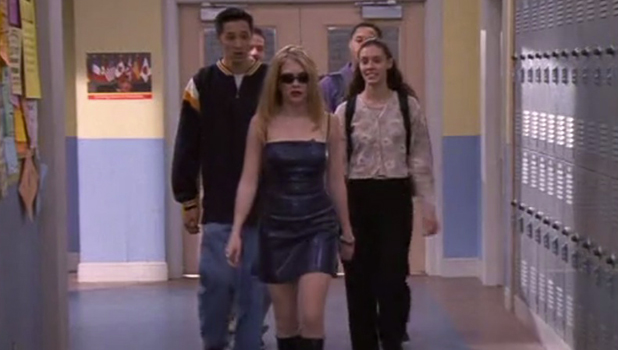 Perhaps a favourite because of Backstreet Boys… but still a good episode! After a Battle of the Bands comes to Westbridge, Sabrina, Harvey and Valerie decide to enter as a band. Despite having no actual, you know, musical talent. How lucky then Sabrina is a witch and can conjure up a little talent potion! But, of course, it all went awry and fame went to their heads. The best bit is BSB inexplicably playing basketball in the high school gym at the end of the episode, coming across the old talent potion, and breaking into a flawless rendition of 'As Long As You Love Me'.
13. The Good, The Bad and the Luau
Series 3, Episode 25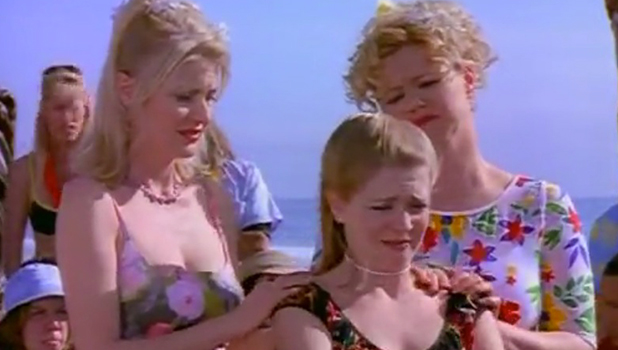 The third series finale revealed the Spellman Family Secret – and it was juicy! Every member of the Spellman family is born with... a ball of twine? No. Stringy hair? No. Oh!!! An evil TWIN! After a lot of clues throughout the series, Sabrina finally pieced the puzzle together and met her twin Katrina, who lived in an identical house in The Other Realm. But rather than becoming Westbridge's version of the Sweet Valley Twins, it turned out either Sabrina or Katrina was "evil" and the only way to work it out was a series of tests – including whether they'd chuck each other in a bubbling volcano. Eek.
Pick up the complete Sabrina Series 1-7 boxset on Amazon.co.uk from £38.97