Billie Faiers has revealed she "begged" a photographer not to publish photos of her doing the grocery shopping, suggesting they would have been misconstrued.
The
TOWIE
star spoke to
The Mirror
about how photos don't always tell the full story, after her younger sister Sam was described as looking "miserable" in a recent set of pictures showing her out and about.
Sam had been photographed make-up free and carrying her son's car seat while shopping, which led some social media users to claim she looked unhappy and point the finger of blame at Sam's boyfriend Paul Knightley.
Which is SO not true or fair, says Billie.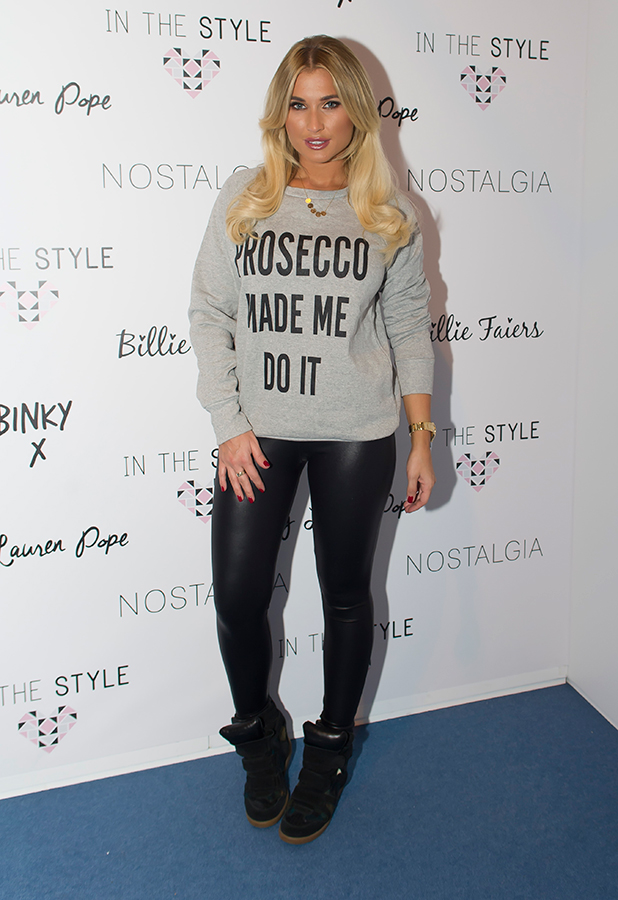 Fellow mum Billie, 26, explained: "She's not miserable! She has a three-month-old baby [Paul] that she breastfeeds. It's normal to look tired."
She went on to say she'd been caught by a photographer doing her grocery shopping recently, but had asked him not to put the photos out because she didn't want people to see the pictures and start thinking she was miserable or it was her fiance's fault.
"I got papped the other day in Sainsbury's and I begged him not to put the pictures out. He agreed but only because I knew him. Otherwise, you'd have seen me looking miserable walking around the supermarket and it would have all been Greg's fault."
She has a one-year-old daughter Nelly with fiance Greg Shepherd.
The Essex star welcomed daughter Nelly in July 2014, making her the first
TOWIE
star to have a baby since the show started. Her sister Sam welcomed son Paul in December.